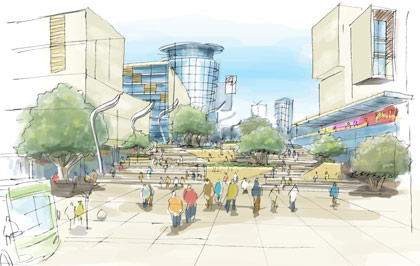 When GroupMap was invited by digital creative festival organisers to take our online brainstorming tool out of meeting rooms and classrooms to the general public, we needed a fun, eye-catching way to get people's attention.
The goal was to get people's ideas about what would make a city more innovative.
Festival folk joined in on the day or online giving us their responses. Everything from changes to transport systems and single owner housing offices through to spaceports and community-driven designs was thrown in.
We ended up with over 160 ideas and even a thank you letter from the city's CEO. Sweet. We also managed to collect creativity tips from industry professionals about what makes them more creative.
GroupMap Testimonial – City of Perth