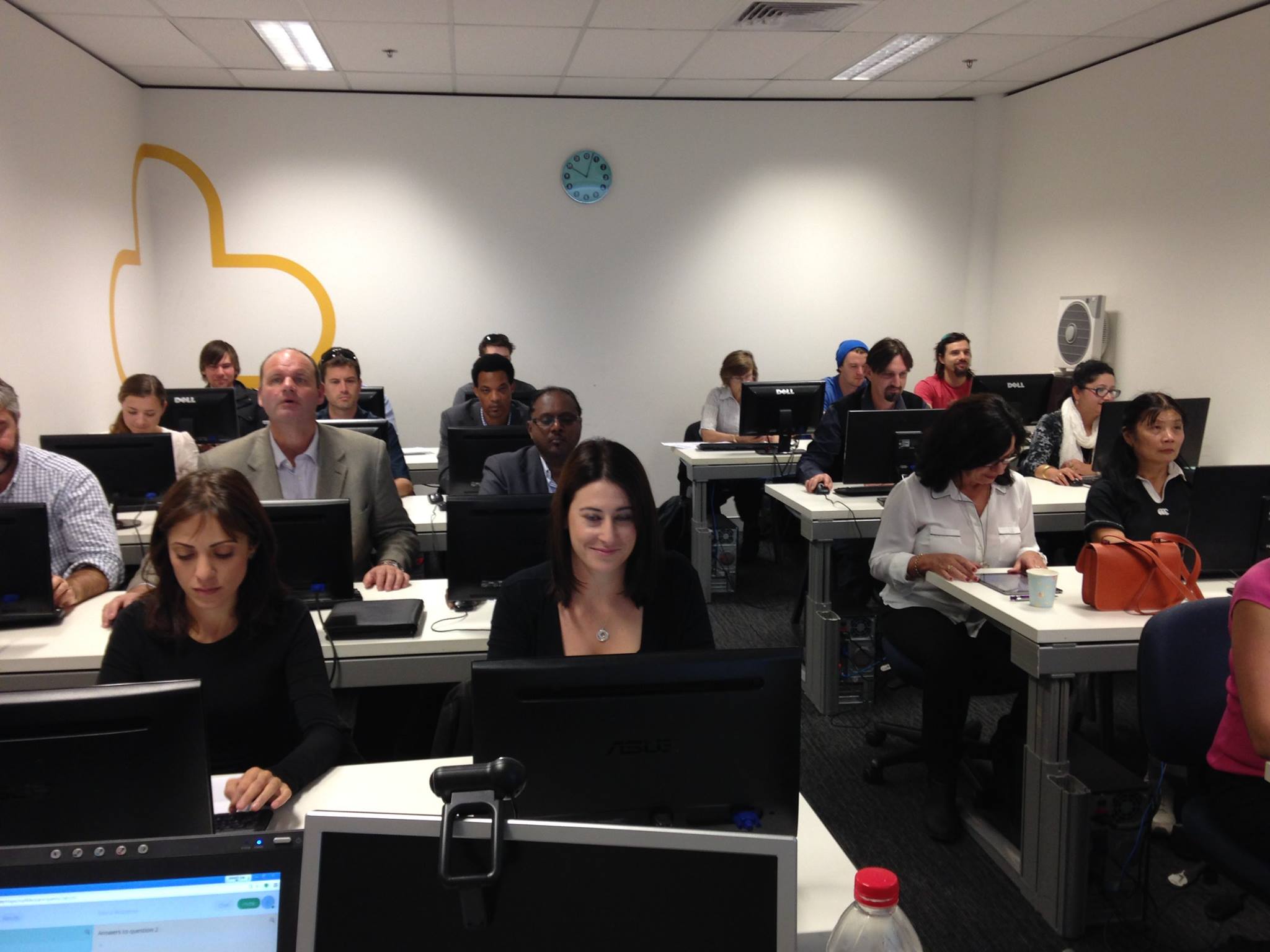 Held at the AICT in the Central Business District, this Industry currency and vocational competency day were aimed at teachers delivering courses in Applied Information Technology, Business Management, and Computer Science. Kristen Reddin, Founder of Devise PD, aimed to engage participants in a range of new technologies aimed to improve classroom delivery.
The Australian Institute of Commerce and Technology had facilities similar to modern schools with teachers being able to see how a good setup can directly impact the learning experience. Sessions included live streams from the States included young entrepreneurs who had developed their own apps through to TedX talks about the shifting culture of technology.
In this session, ICT teachers were introduced to a range of graphic organizers which they could use to customize the delivery of their lesson plans to improve student engagement and the learning experience. Our goal was to arm them with the ability to create more engaging experiences in the classroom and to boost student's critical and visual thinking.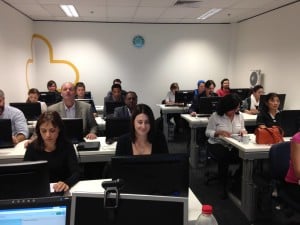 What They Know… What They Want to Know
Using a KWL graphic organizer, we asked teachers what they already knew in terms of coding and to get a sense of their current ICT experience and knowledge. This was a quick 3-minute exercise followed by a quick review. Next, we spent a bit more time thinking about what they wanted to know. This would then inform the next presenters and let them focus their session for the audience.
Here's a snippet of what they said.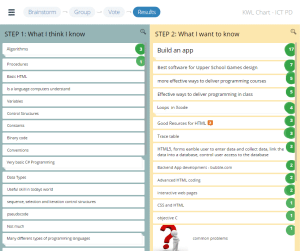 This was a fast and effective way of getting a quick "glimpse" into the current skills set of the room. They then dot voted (dotmocracy) to quickly identify the top things they wanted to learn from the rest of the day. This information was then shared with the presenter for the next section of the workshop.
Question and Answer Graphic Organizer
After this session, the teachers then went on to learn more about app development. Here's what they did.
"Later in the day, we used GroupMap in 2 of the following sessions and it worked really well. I set Simon who was presenting through Google Hangouts, with access to a map. As he presented, people wrote questions which he then read out and answered. It was 1000% superior to a basic webinar." Kristen Reddin – Founder, Devise PD.
This process lets the people in one room engage with the presenter in another part of the world, all in real-time. Each person asked questions which were suggested to others. If someone else had the same question, they would be able to add it to their own list. The result was a prioritized list of questions, with the most common at the top.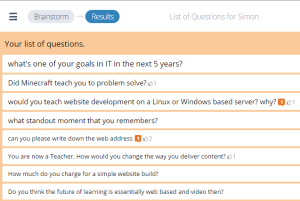 This was a really simple graphic organizer that simply allowed people to create their own lists which then combined into a single list. The bonus, of course, was that with fast session times, more questions could be answered for more people could comment on answers provided.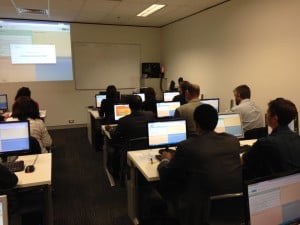 Session Evaluation
This session was later evaluated by the organizer, which they were kind enough to share with us here. We were completely pleased that they found the session valuable.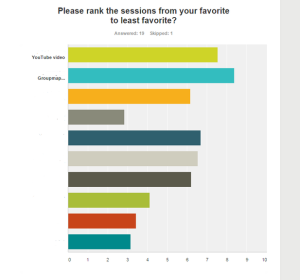 Impact on learning.
Of course, the purpose of this training is to encourage more effective engagement in the classroom and to allow students to be fully involved in the process. Being able to customize the map to the lesson plan lets people sort and categorize ideas, as well as using the group's own feedback to collectively rank and decide on the key points. It's a great way to get them actively learning in the classroom. See this blog post here about how graphic organizers were used to explore careers with 200 students.
The next Teacher PD session on graphic organizers in a workshop entitled "Improving Critical Thinking and Decision Making" will be held at Curtin University for the Financial, Administrative and Professional Services Training Council. Tickets have already been fully sold out but if you are interested in further training – please contact us here. Additional free lesson plans with a range of graphic organizers can be downloaded here.