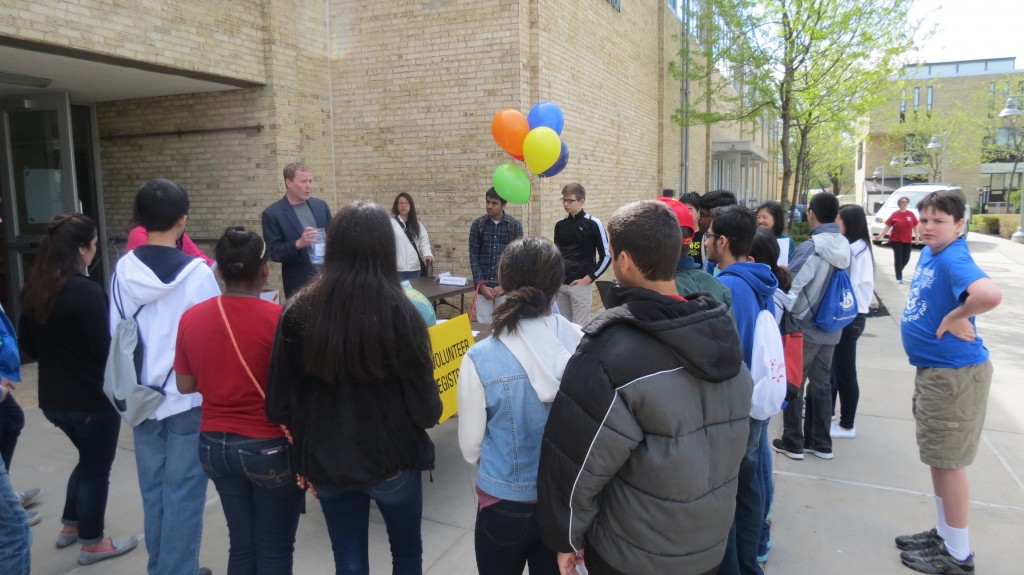 The mission of the
Rockville Science Centre
 is to inspire a lifelong passion to explore science, cultivate a sense of inquiry, and promote how science impacts everyday life. Following a feasibility study, the Centre was awarded a grant to develop the science centre.  On March 31, they announced the community engagement initiative to gather input have hosted a series of brainstorm sessions to involve the members of the community in planning the new facility. Using the tag line " Imagine Our Future", the events connected businesses, citizens, scientists and Zumba enthusiasts to generate ideas to conceptualize Rockville Science Centre 2.0.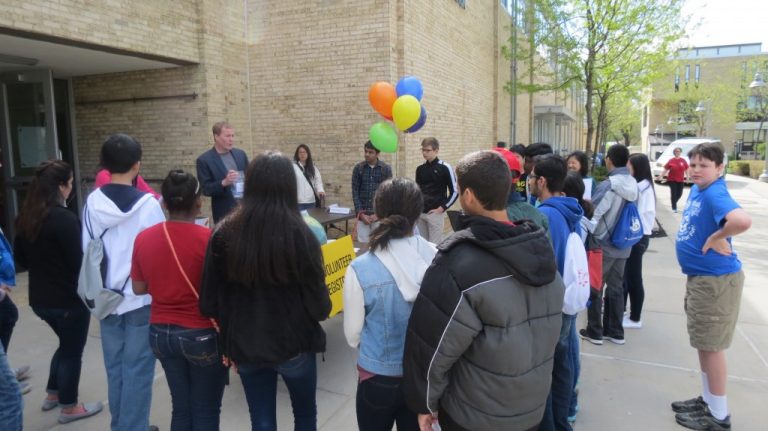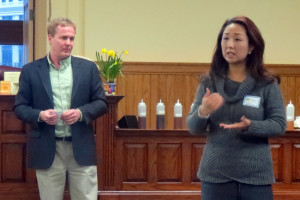 Mayor Bridget Donnell Newton said "Every year we get a little bit closer to an actual brick-and-mortar building which I think is exactly what we need. All along the way every year, the Science Center has gotten stronger and more engaged and bigger in terms of the people you are bringing in and the activities that you are providing. It's a huge asset to the City of Rockville and to the County at large." "When we have a facility, we want you to say, 'Yeah, I worked on that idea', because then we will have reached our goals."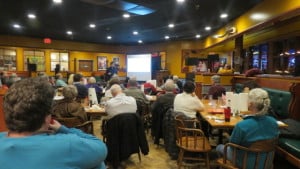 Tracy Dove
, 
a key driver of this initiative wrote in this 
article 
–  
"RSC does not want to recreate the "don't touch" model of learning. The RSC will have a didactic – even Socratic – method of teaching and learning based on what the community has been able to input. This would be a centre of continuous learning with the goal of reinventing its content on a regular basis."
RSC needs the community to build on these ideas to create the Center. Attendees will go beyond whiteboards and sticky notes by using the cutting-edge GroupMap software to collect ideas. 
There will be several tables – each one with a different topic. Participants will be encouraged to pick a table – or start their own! The Big Board up front will display in real time what each table is doing as the community puts together the 0's and 1's of the Center. " said Tracey Dove.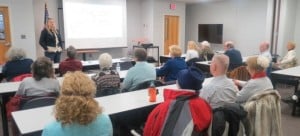 Members of the public including scientists, doctors, entrepreneurs, researchers, teachers, parents, and children were invited to attend a series of brainstorming sessions to share ideas.  In fact, their official line reaches out to teachers, parents, children, accountants architects, zoologists, and Zumba enthusiasts! Participants were asked to pick a topic which included:
Human Resources
Content and
Programs
Ideas are captured in real-time and displayed on the board at the front of the room.  Following discussions these ideas were then translated into the development of the overall business plan, creating the vision for launching the vibrant science facility to connect with the community in the region. This form of strategy means that community engagement is both transparent, efficient, and in real-time – perfect for any resource-constrained organisation seeking to maximise its productivity.
Jeremy Lu (Co-Founder) and School Business Manager for Science at Curtin University said, "We are delighted that GroupMap technology has such a positive impact in the community especially promoting science awareness and education."
Programs conducted by the Centre include Science Cafes sessions at a local restaurant, a robotics program including the FIRST Tech Challenge to develop and test robots in challenges, exploration trips off the beaten track, as well as their camps and fairs that bring the community together.
The Rockville Science Center is just one great example of how online brainstorming tools can be used to solve problems and execute on a community engagement strategy to work towards common goals.   You can see their full article on Communities and Education and if you would like further information,  please contact Tracy Dove: RSC2.0@rockvillesciencecenter.org
(Images Courtesy of Rockville Science Centre)