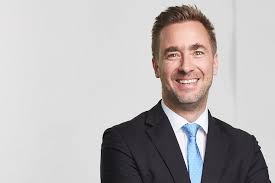 Patient Advocacy Group Looks Towards Online Brainstorming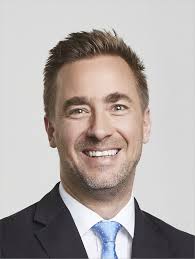 The Patvocates Network is a consultancy, social enterprise and think tank on patient advocacy, health policy and patient engagement in medical research. 
The network believes that patients, carers, patient advocates and patient organisation representatives have unique knowledge and experiences to move towards truly patient-centered prevention, diagnosis treatment and care.
Patvocates works to make sure that patients have a seat at the table when healthcare decisions are taken.
The network is run by a team of leading pan-European patient advocates with extensive knowledge of pan-European healthcare systems, institutions, stakeholders, cultures and the pan-European patient community.
Jan Geissler is the CEO of Patvocates and one of the founding members of WECAN, the Workgroup of European Cancer Patient Advocacy Networks. 
"Patvocates provides unique insights, experience and connections in patient advocacy through to establish effective engagement frameworks, policies, processes and projects for patient advocacy groups, authorities, healthcare institutions and the private sector."
The Move Towards Online Brainstorming & Virtual Meetings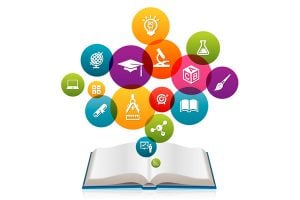 The WECAN network consists of the 24 pan-European cancer patient advocacy umbrella organisations, with the leading patient advocates of these organisations spread all across Europe. 
The network usually does not have a budget to meet up in one place and conduct their brainstorming and advocacy work face-to-face. The COVID-19 pandemic also made travelling around Europe impossible.
However, the network still needed to meet to identify the challenges and impact of COVID-19 on cancer patients and patient organisations in terms of:
psychosocial and financial impact, 

patient management challenges, 

research-specific challenges and challenges of patient organisations.
"The network decided that brainstorming strategic discussions and prioritization needed to move to a virtual space."
A Solution for engaging & flexible online meetings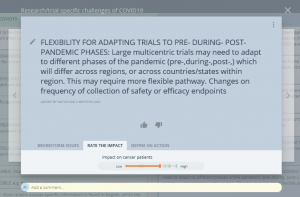 WECAN COVID Challenge session with GroupMap
To facilitate an online brainstorming session with WECAN beyond a teleconference, Jan looked at various digital tools. He also received a recommendation from GroupMap from his wider network.
"We then tested [GroupMap] and liked the flexibility to set up interactive brainstorming and mapping tools instantly for different purposes."
"We ran a couple of tests in our community and really liked ease of set-up and use, so even those with little technical affinity were able to use it instantly."
Ease of use & ability to contribute anytime, anywhere
Jan explained the process that the network used for their most recent online brainstorming using GroupMap: 
Participants were first provided with a step by step guide on how to use GroupMap.

The participants first defined the four pillars of impact of COVID-19 on patients and patient organisations and created these pillars using a

custom map:

psychosocial and financial impact, 

patient management challenges, 

research-specific challenges and

challenges of patient organisations

The facilitator then asked the leaders of the 24 patient umbrellas to brainstorm on the key issues in those four areas.

The moderators then grouped, rephrased and rearranged the contributions.

The community was then invited to rate all factors in terms of impact on their patient community. The

ratings on GroupMap

helped showcase the spread of opinions on each factor – whether the community agreed on the impact of that factor, or whether there was a wide spread of responses between very unimportant to very impactful. 
The simplicity of using GroupMap was a main benefit to the network as it made it easy for the patient community and WECAN's Non-Government Organisations partners to use the digital tool. 
Jan also indicated that it was great to be able to continue the online brainstorm and add to it over a period of 14 days. This also helped to get the ideas and innovation from the key advocates who were not able to attend the set meeting times.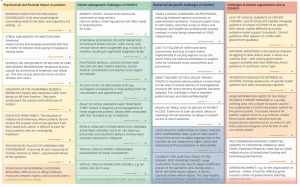 "Ease of use, and the opportunity to use [Groupmap] asynchronously over a longer period of time – so people could either contribute during a teleconference or in the week after if they couldn't make it – were benefits we all appreciated from using GroupMap for our online brainstorming."
Focus on contribution & content
From WECAN's perspective, the online brainstorming session allowed their network of 24 member organizations to still be able to work collaboratively to get data that informed their actions on how to improve cancer patient care in light of COVID-19 challenges. 
"Evidence-based advocacy, supporting our opinions with data that represents the opinion of our wide community, is a key tool we use, and GroupMap helps us to collect priorities and opinions in a well structured way in a very timely fashion."
From the participants' perspective, the overall feedback was that the GroupMap is really straightforward and easy to use. This resulted in removing technology barriers or fears. Instead everyone could focus on contribution and content.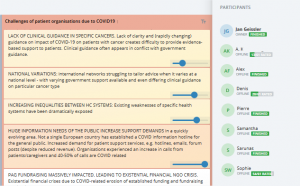 "[GroupMap] really makes our advocacy work much easier at times where we can't travel and meet, and where talking on a teleconference is just not enough."
"It helps to interact in a well-structured way, complement and collect our ideas, and find out what is most important. I have not seen similar tools like this before which are so easy to use."
Want to try GroupMap for FREE?
Schedule a demo with a GroupMap team member at a day and time that suits you best or have a go of our easy to use, supported online collaboration tool for FREE for 14 days today.