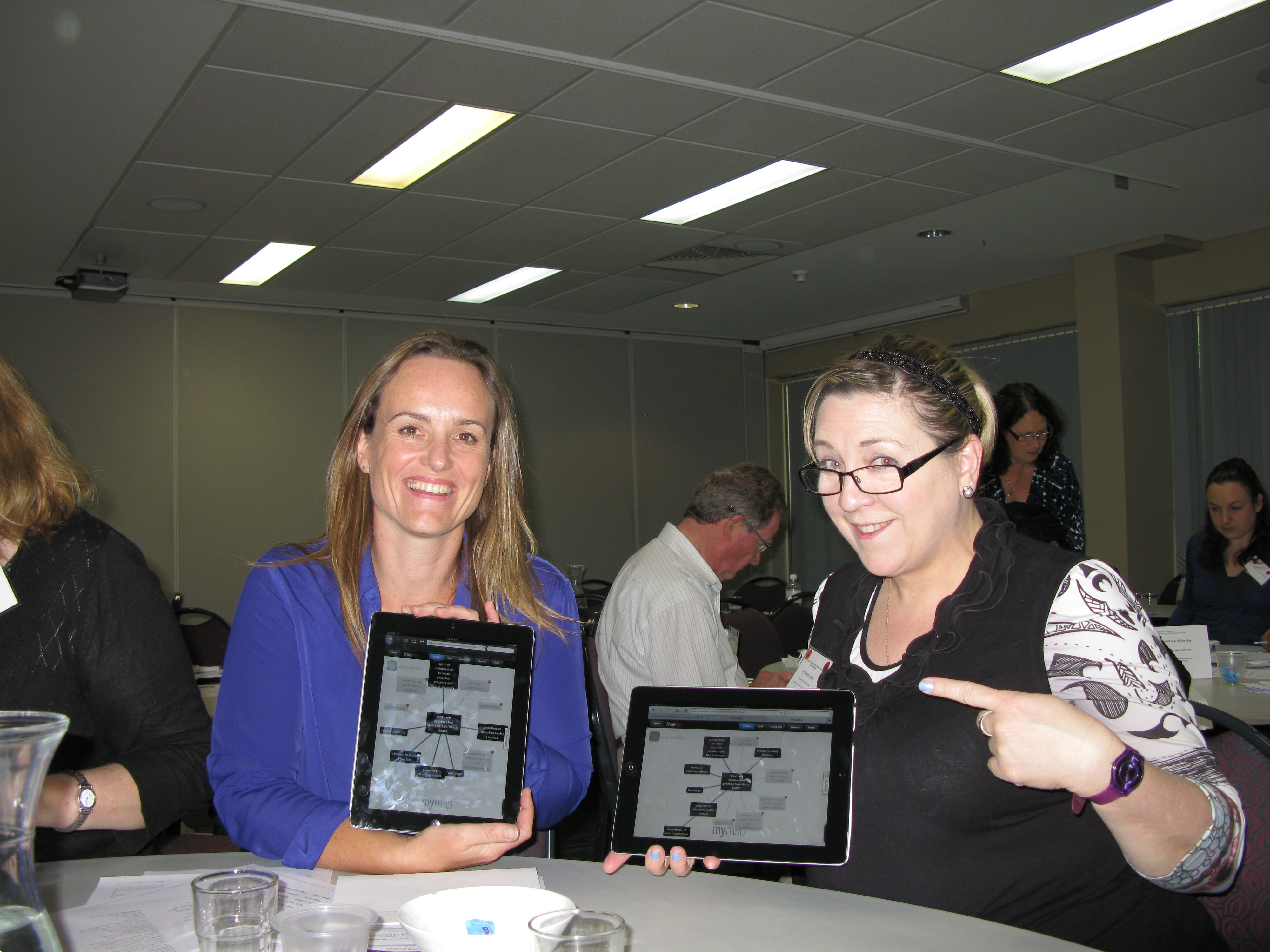 Curtin Research Group uses innovative group response system and scenario planning software to explore the future of Health in Australia
What is the future of Health in Australia in 2022?
To answer this question, Professor Dawn Foreman and her fellow co-facilitators led a national cohort of health professionals in a scenario planning workshop, commissioned through the Department of Health. Their goal was to introduce brainstorming techniques and scenario planning tools for groups to identify group generated responses as to which factors would impact the Health of Australian citizens in 2022 and its impact on Interprofessional practice and education. (IPP and IPE).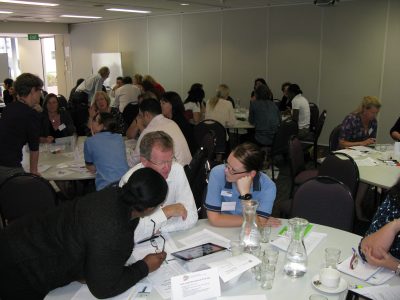 Electronic brainstorming through GroupMap technology was used to facilitate group ideation around the question what would be the key influences on health in 20 years time. Getting everyone's contribution and perspectives from key stakeholders across the sector was vital to ensure that the participants were engaged and owned the process, and to build consensus within the group.
Team electronic brainstorming was done through iPads. Ideas were instantly shared, consolidated, merged and shown to everyone to allow more time for discussion. GroupMap provided a means for electronic brainstorming on ipads which facilitated collaboration within the group quickly and easily. Team facilitators could see what the individual teams thought and contrast this against the consensus within the room. By making sure that the group was generating, plotting and consolidating the ideas helped to ensure that this workshop belonged to them. GroupMap was also selected for its innovative and novel approach to ensure that the group was exposed to new technology.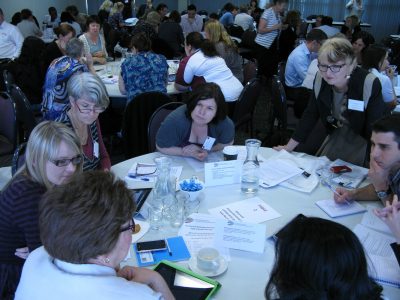 90 participants used GroupMap to generate over 136 ideas using a mind mapping format which were then culled back into the top 6. These top 6 were then taken into a 2D (XY) axis chart and plotted against the level of uncertainty and the level of importance. The influences that were the most uncertain and most important could then be used to create the framework for scenarios in the future.
We created our own scenario for you to explore. What would be your ideas for an ideal future in health care? Add your ideas.
Great result for CHIRI, but also for the participants with two thirds saying they could use GroupMap in their own organisations. It was great to see the health professionals moving towards collaborative technology and practice. The results of the workshop were then published and reported back to the Department of Health for further policy planning.
Professor Dawn Foreman currently works with Leadership Foundation for Higher Education (LFHE) and is planning to use GroupMap as a scenario planning and online brainstorming tool in future scenario planning workshops.
Here are some of our tips on how to use GroupMap for effective group brainstorming:
GroupMap is an online and live group brainstorming tool – Ditch the powerpoints as instructions on the day and use a training / play map to get people into the mood and to break the ice.
Make it Visible – Keeping the GroupMap up on a big screen in the room let's everyone get a sense of "where everyone is at" and what they are thinking and how it's changing over time.
Pull the group back together – go through the groupmap to elicit discussion and further debate. (You can lock the map if you want to pause changes)
Reiterate, reiterate – Don't be scared of giving the group another go. After discussion, it's interesting to see how people and teams change (or don't change) their minds. No manual collation means you have more time to make revisions on the go
Ask teams to compare their maps against the group – ask them why they agreed with certains ideas and also why they might have disagreed.
Explore the "grey" zone – A great feature of GroupMap is that it shows those ideas where there is contention between the group. This might appear as ideas which had equal Yes and No votes or where they are all plotted together tightly in a cluster on a 2D chart. This is a great area for stimulating discussion.
We hope you find these ideas for better group brainstorming useful when planning your next session.