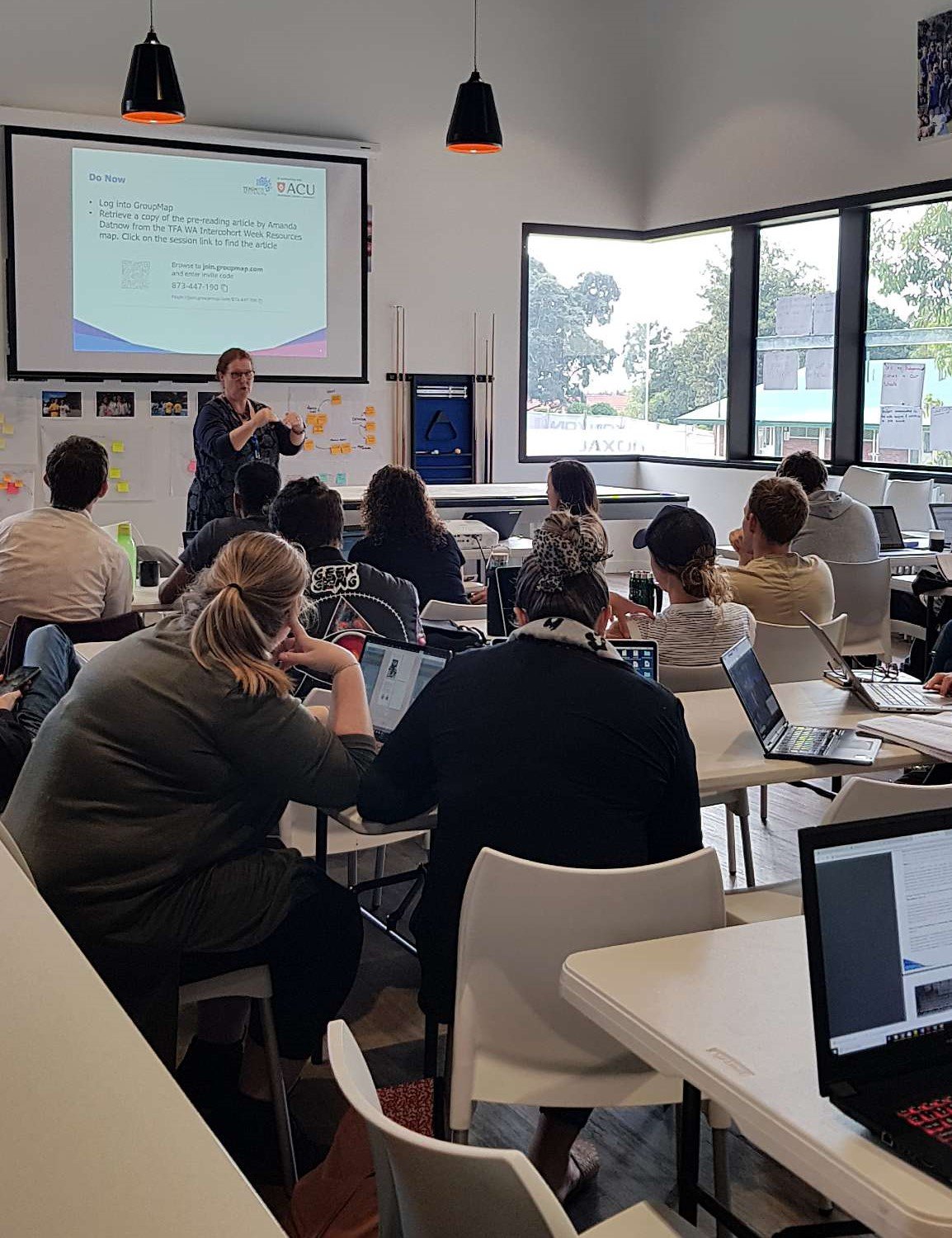 Case Background
Organizing workshops and brainstorming sessions can be a daunting task. If engagement levels are not high, people start to get bored. The fast-paced audience of the 21st Century demands real-time sharing of ideas to get more meaningful discussions.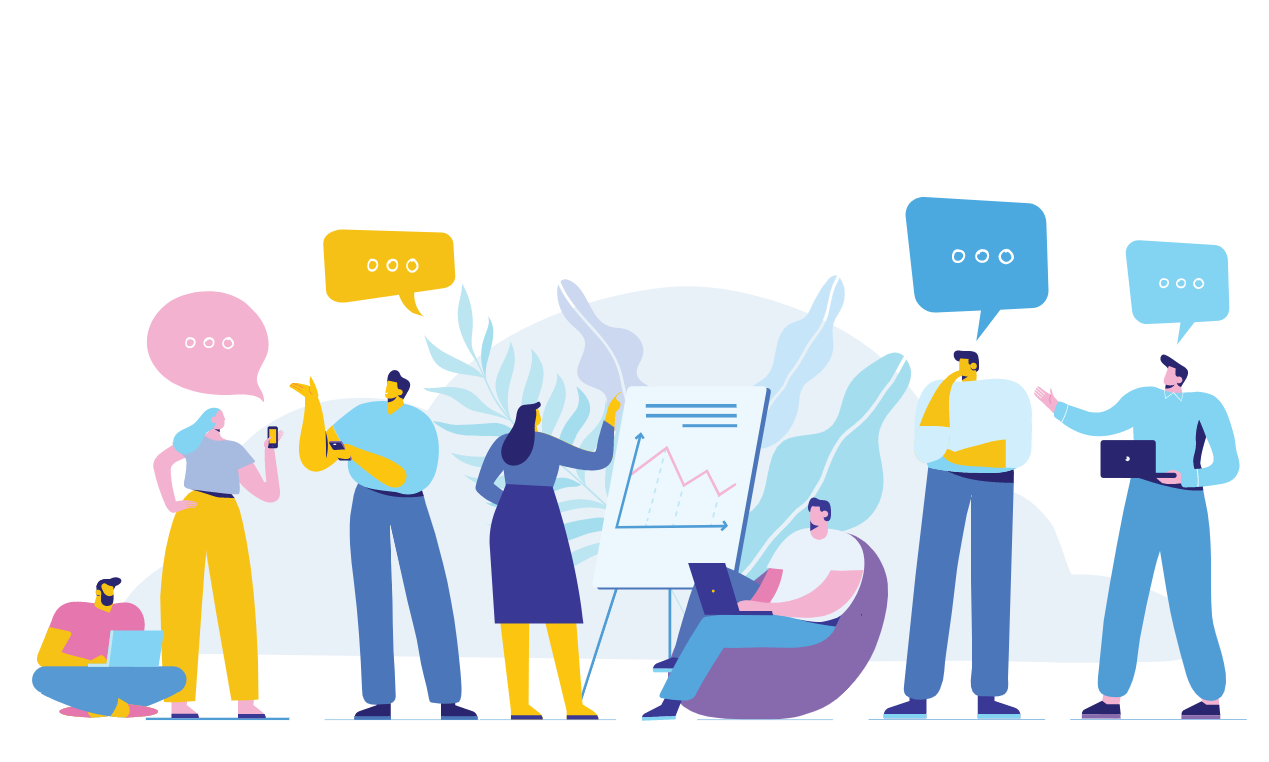 This case study shows how GroupMap was used by Teach for Australia (TFA) to facilitate a week-long professional development program for 80 associates and 3 workshop facilitators with multiple concurrent sessions and a range of group brainstorming, discussion and idea-sharing activities. These events are designed to cultivate learning and the acquisition of new skills, tools, and knowledge that empower associates to become more effective teachers and community leaders.
Teach for Australia is an innovative non-profit organization that aims to address the dilemma of educational disadvantage in Australia by providing all children, regardless of their background, with quality educational opportunities.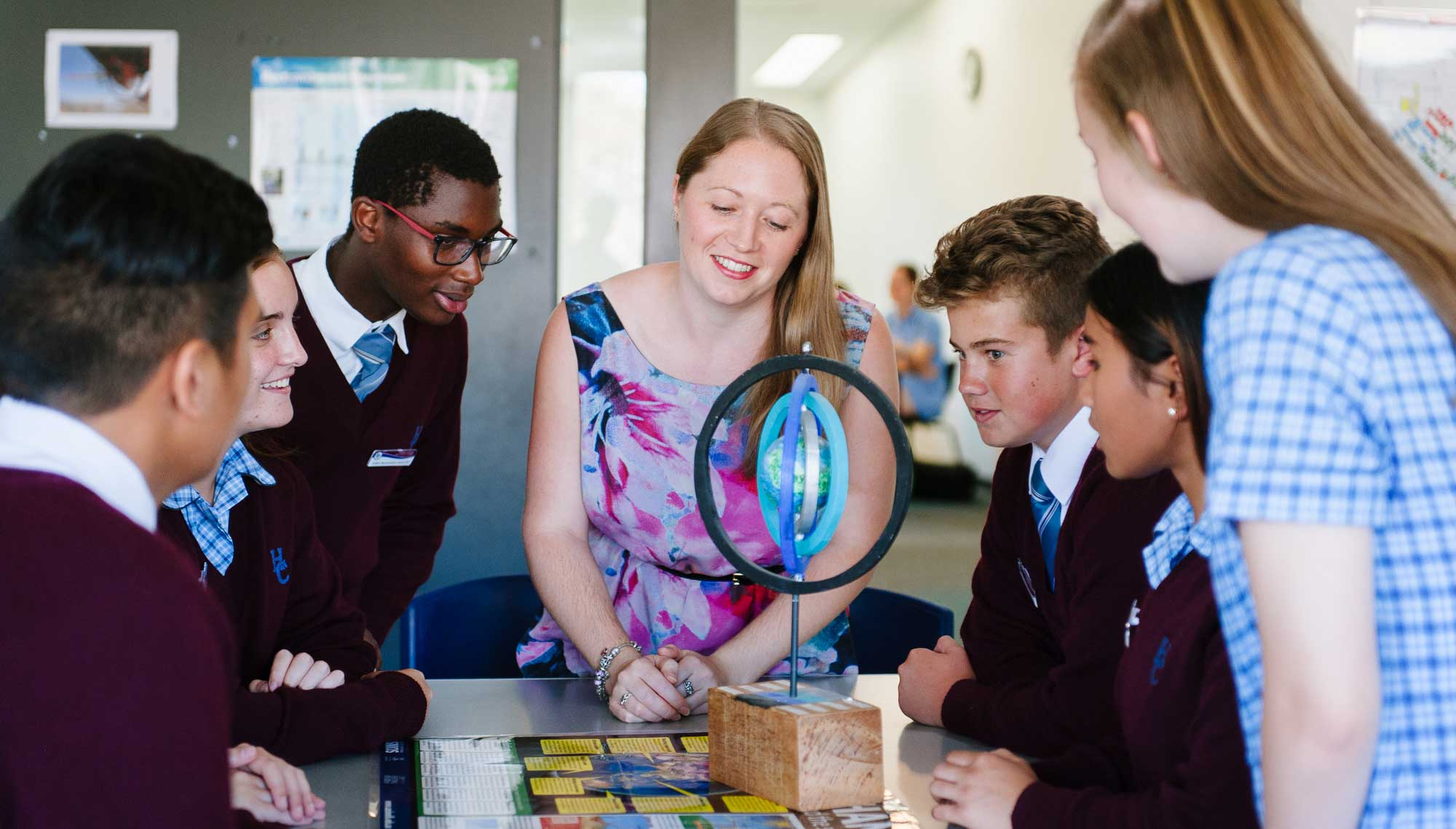 They offer extensive programming and resources to both train and give support to up-and-coming teachers and leaders. These activities blend academic practice, with on-site mentoring, practical learning, and leadership development. 
Using GroupMap's highly customizable tools, TFA was able to easily assist with fulfilling a wide array of tasks from scheduling of activities, generating discussion over key topics, uploading and sharing of resources, to a voting system to determine the best pitch. GroupMap addresses these demands to ensure everybody can participate without fear or worry.
Workshop and event goals
After speaking with TFA facilitators, three main goals were identified: 
Provide trainers with a better way to facilitate idea sharing sessions using a range of different teaching strategies. 

Create an easy way for all of the 80 participants and facilitators to share and access teaching resources. 

Use a digital platform that encourages critical, creative and collaborative thinking.

Creating a Student-Focused, Collaborative Experience
With GroupMap, TFA was able to enhance their workshop using unique tools that provided real-time feedback and allowed better engagement.  Here's how they did it!
1. An easy schedule to plan workshop activities
With GroupMap's intuitive interface, the organizers at TFA found an easy way to plan the workshop sessions and activities, as well as share the learning materials for each session. According to Adelheid Stelter, Teaching and Leadership Adviser at TFA:
The first map we created was a schedule, outlining daily sessions… Under the individual session tabs, we then uploaded any resources needed, e.g., pre-reading articles, handouts, PowerPoint presentations or links to relevant web pages. This calendar could be accessed by all participants… [and] was also very useful to participants for catch-up purposes…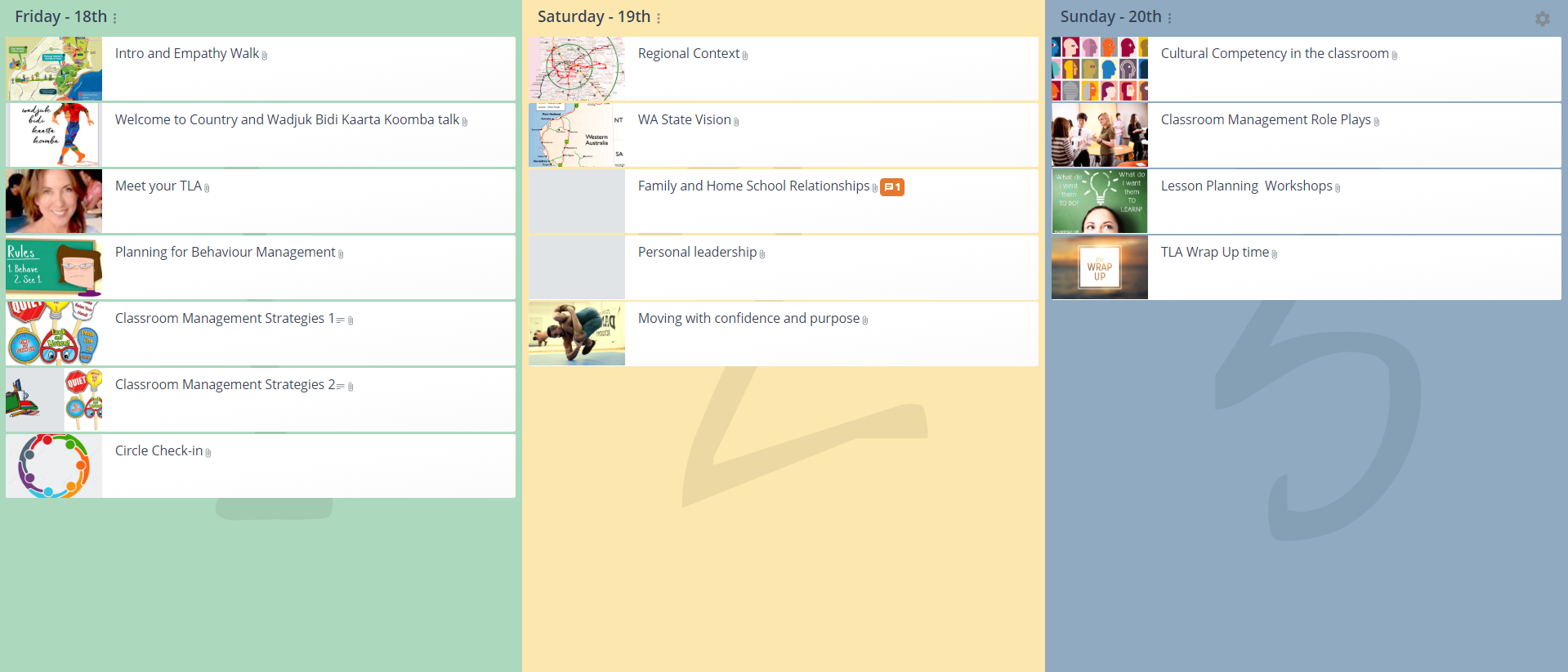 The participants, on the other hand, found it easier to access the resources they needed including links to websites, videos, Boxx, Youtube and other resources.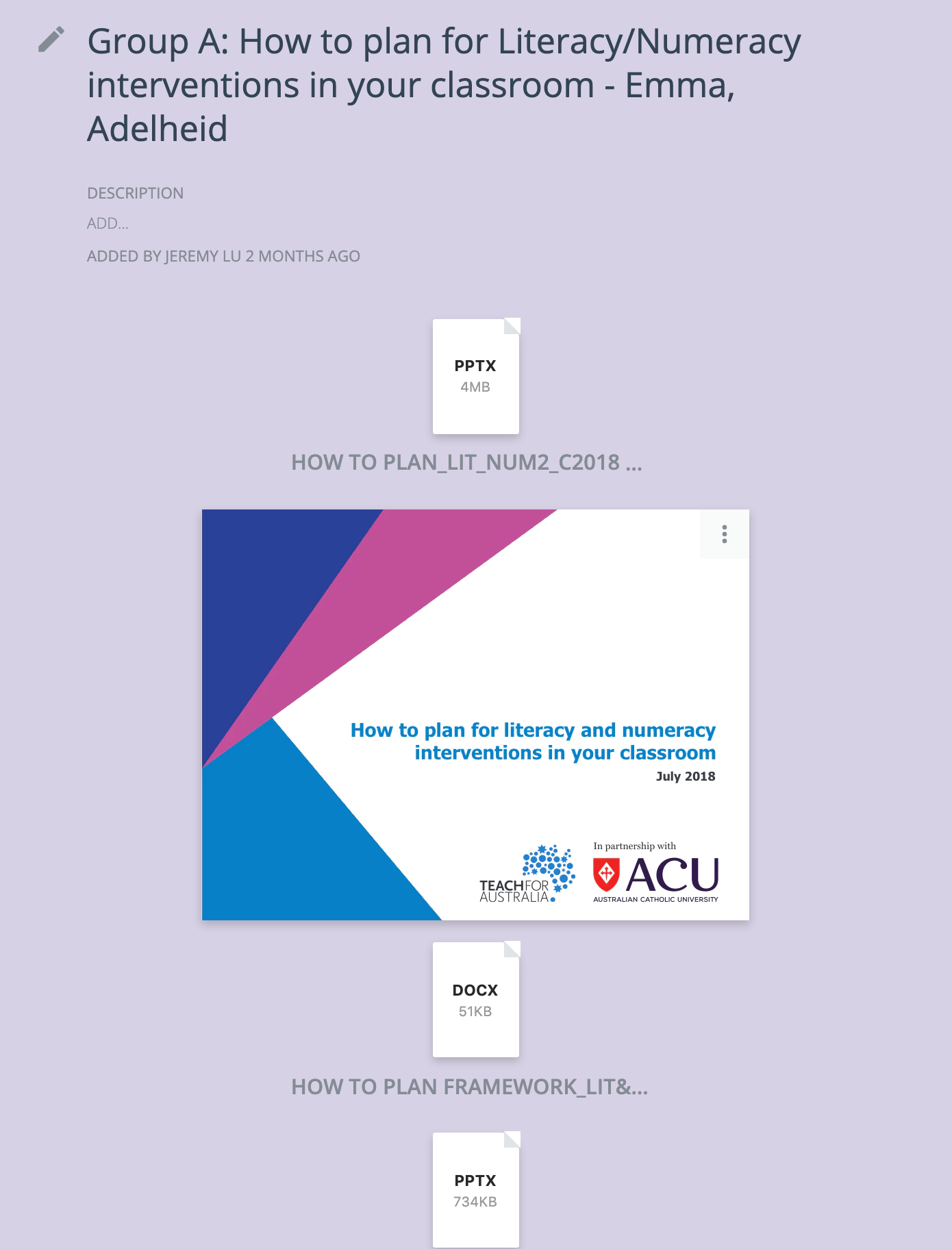 2. Customized workshop templates for break out activities. 
TFA facilitators wanted to create a broad range of activities, such as analyzing journal articles, considering the pros and cons of assessment strategies and brainstorming and exploring alternatives and choices for classroom management case studies.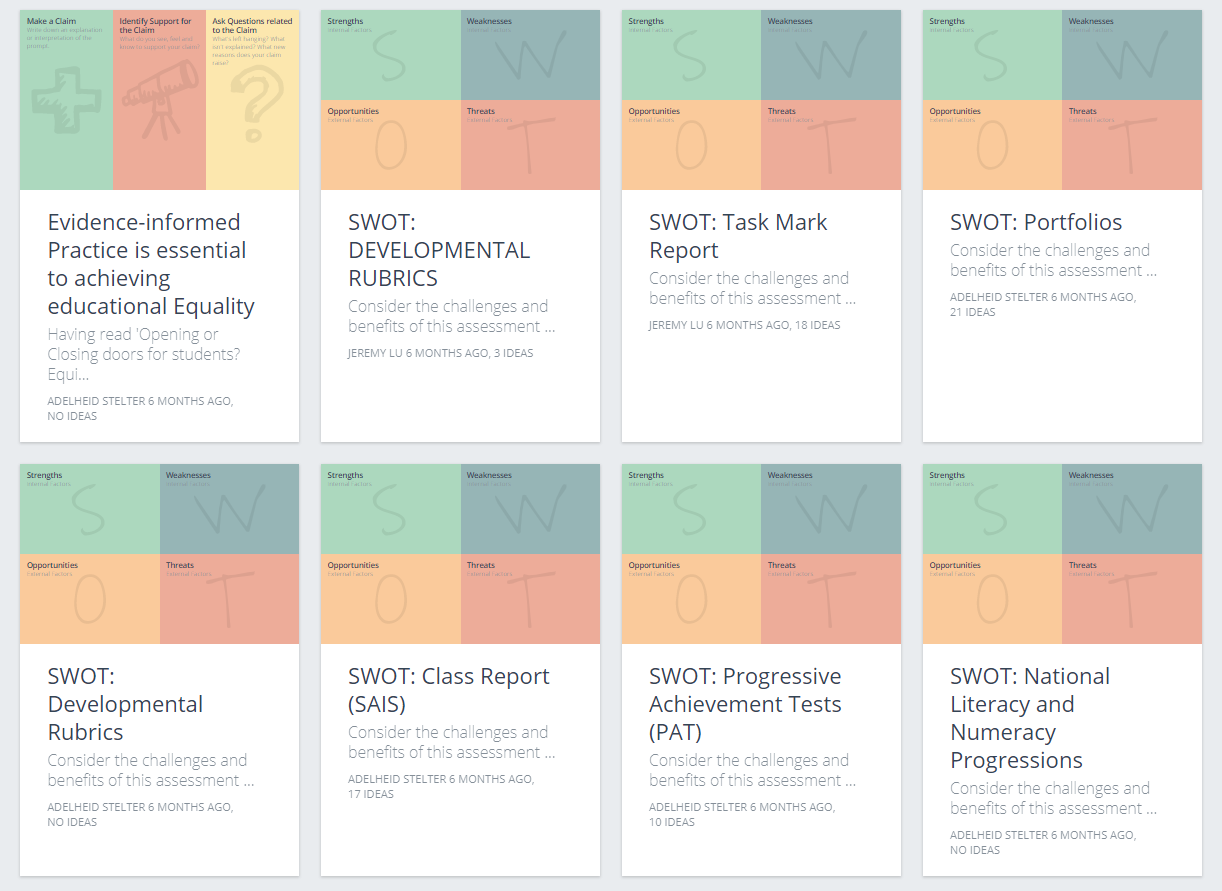 For each of these sessions, they were able to choose an appropriate map from GroupMap's extensive template library and then customize it to fit the activity.  

As Stelter points out, "Each session facilitator employed a suitable map for their activities, be it a SWOT analysis of teaching resources or strategies, a brainstorm, a connect-extend-challenge reflection or a check for understanding activity such as claim, explain, question."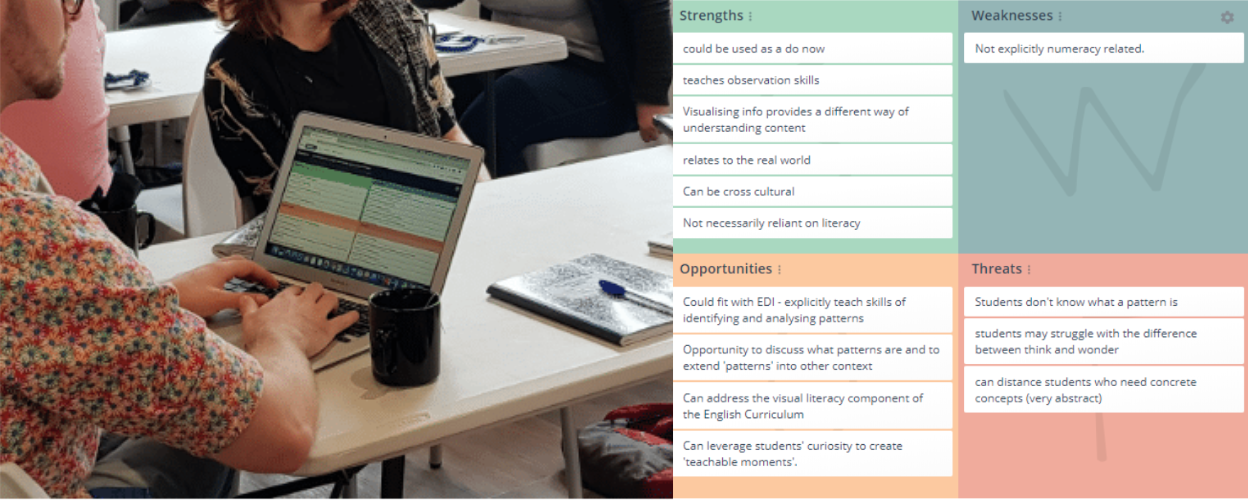 Each template also had organized headings so people knew what was needed, could their thoughts more easily, and thus add their ideas in a more orderly fashion. These maps were run across several concurrent sessions to capture activity which could later be compared and shared in a large group setting.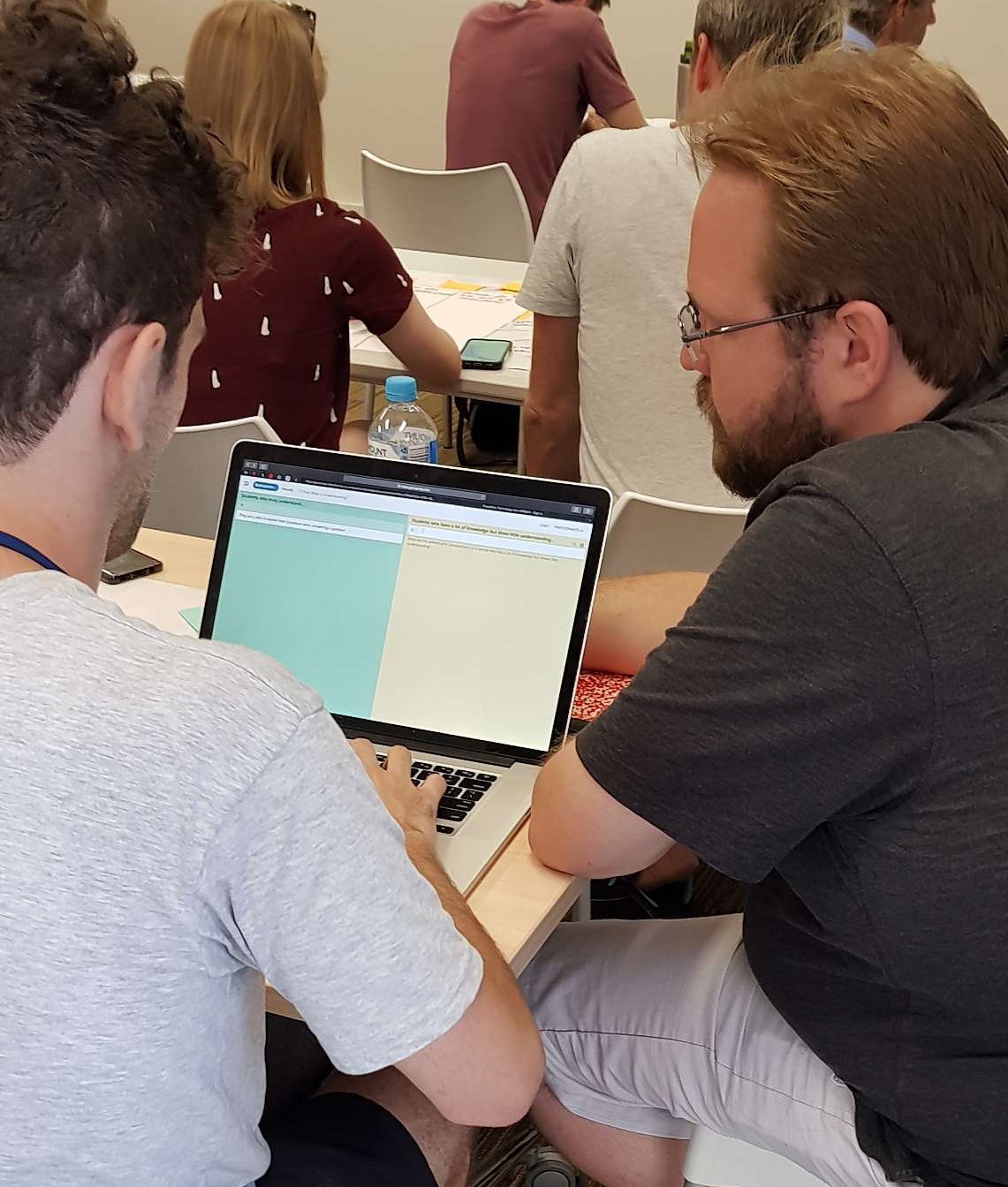 Unlike post-it notes and butcher's papers which could only be seen by a small handful of people, the fact that ideas were instantly collected and shared to everyone's screens allowed everyone to see and learn from each other. This helped to both encourage greater participation and interest. Not to mention it also saved loads of time since someone did not have to retype all the handwritten notes.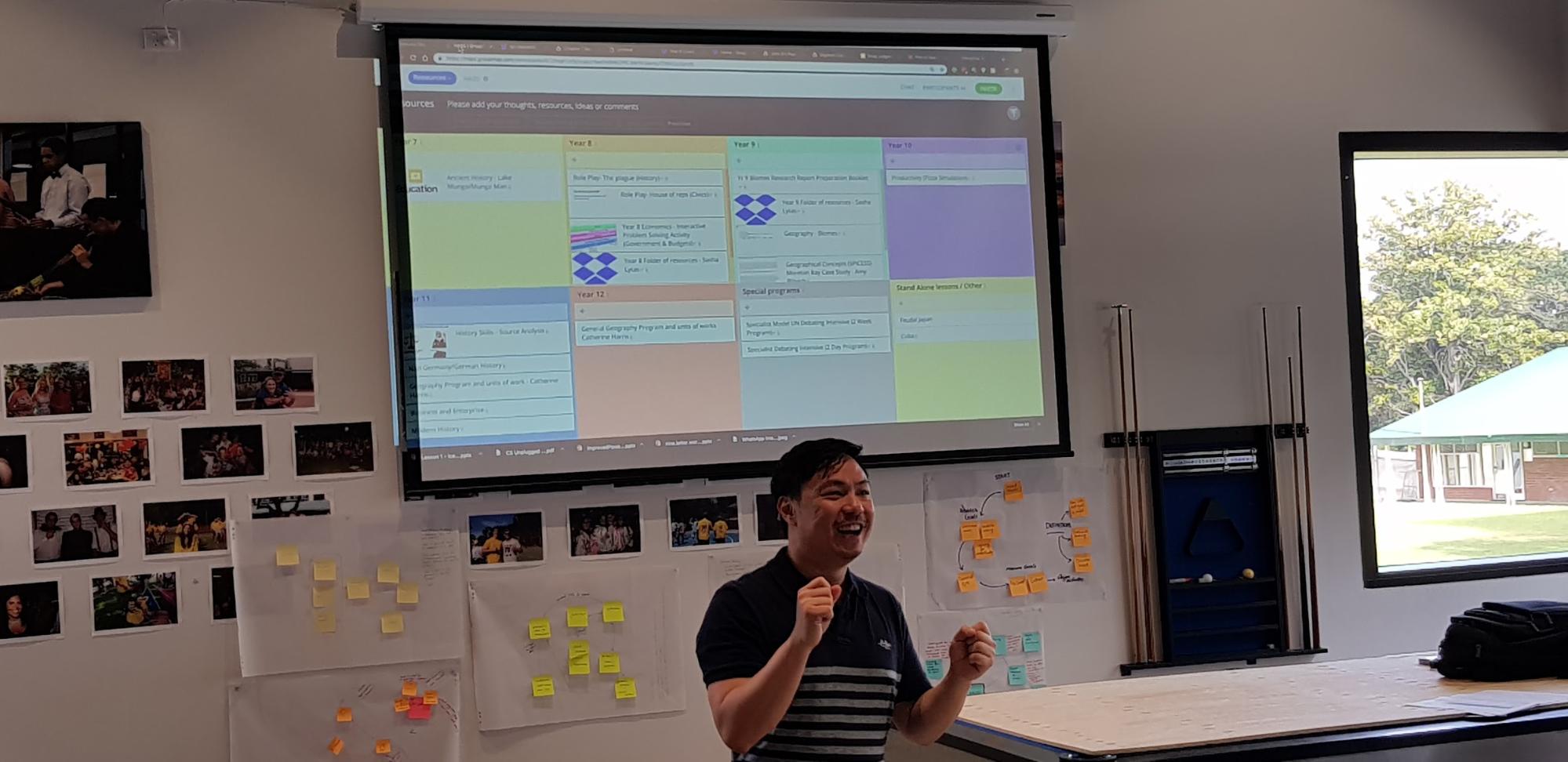 One interesting session significantly enhanced by GroupMap's platform was the "pitch night". To encourage innovation in the classroom, the activity called on teachers to pitch their ideas for educational advancement to their peers. The winning presenters then received a cash prize to help bring those ideas to life. 
Their peers in the audience were able to listen to the pitch and share comments and feedback via their mobiles. At the end of the round of pitches, they could then vote for their favorite top 3 ideas. The results were tallied in real-time to determine the winner while the other presenters received valuable feedback and support on their ideas.
3. Collaborative resource sharing. 
Another big benefit TFA found when using GroupMap for their professional development workshop was that it allowed them to create a space for everyone to add and share teaching resources across subject areas and year levels.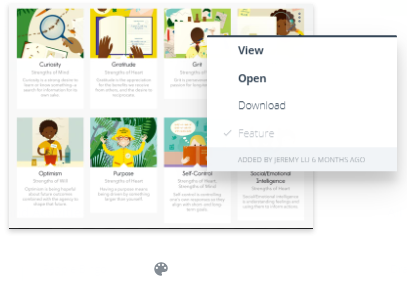 Participants were able to break out into their discipline areas and share their ideas for particular subjects.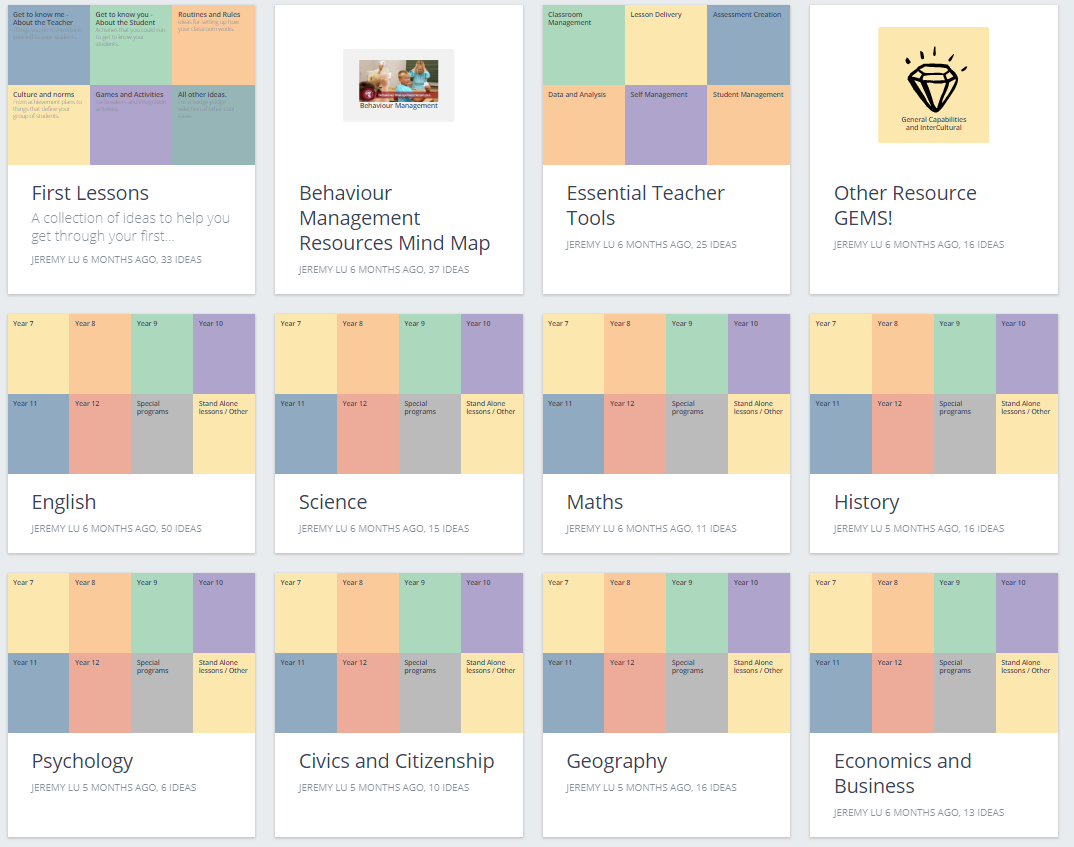 In the end, the associates had built up a resource library of subject resources that made it easier to plan their upcoming semester. This meant that each associate saved a tremendous amount of time and stress in terms of planning and gathering resources to help them plan for the term ahead.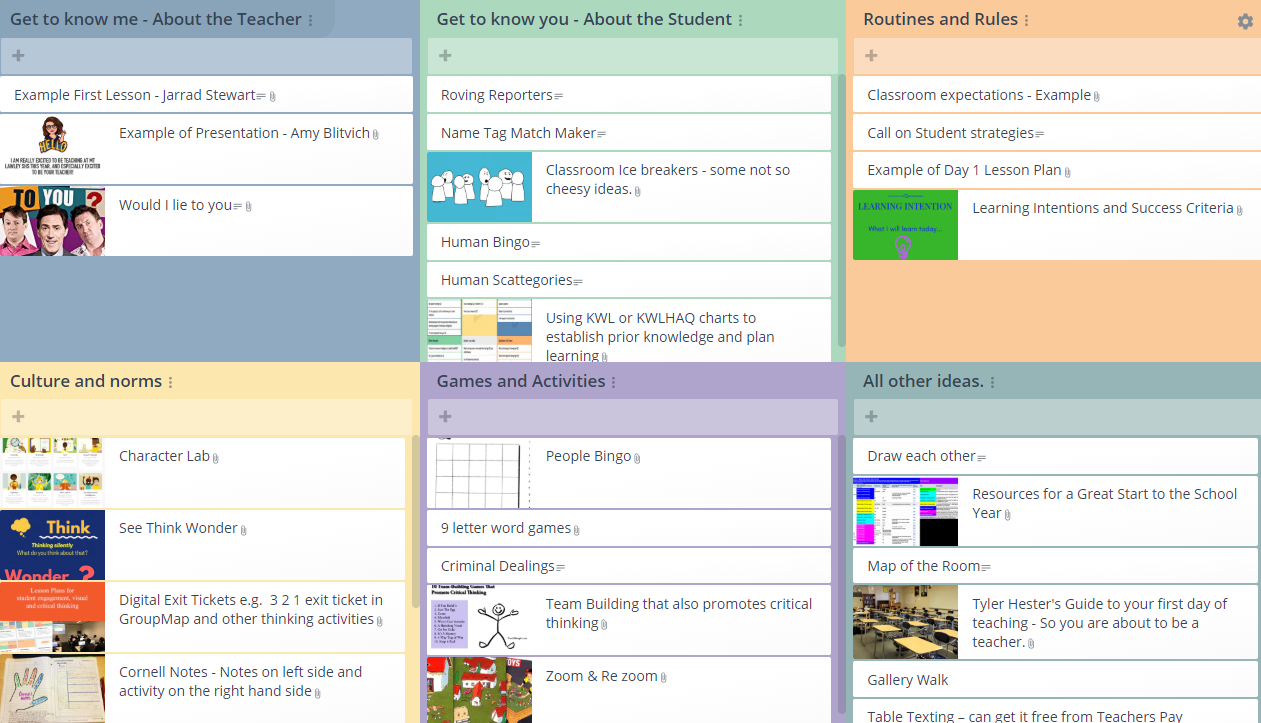 Extending the Benefits
For the facilitators, the data was also particularly helpful for after-workshop reviews. "As facilitators, we downloaded reports and could see how many ideas each participant contributed and what those ideas were. GroupMap is a most valuable tool for assessment…", states Stelter. Being able to monitor and record participation levels allowed them to implement strategies to improve future engagement among participants.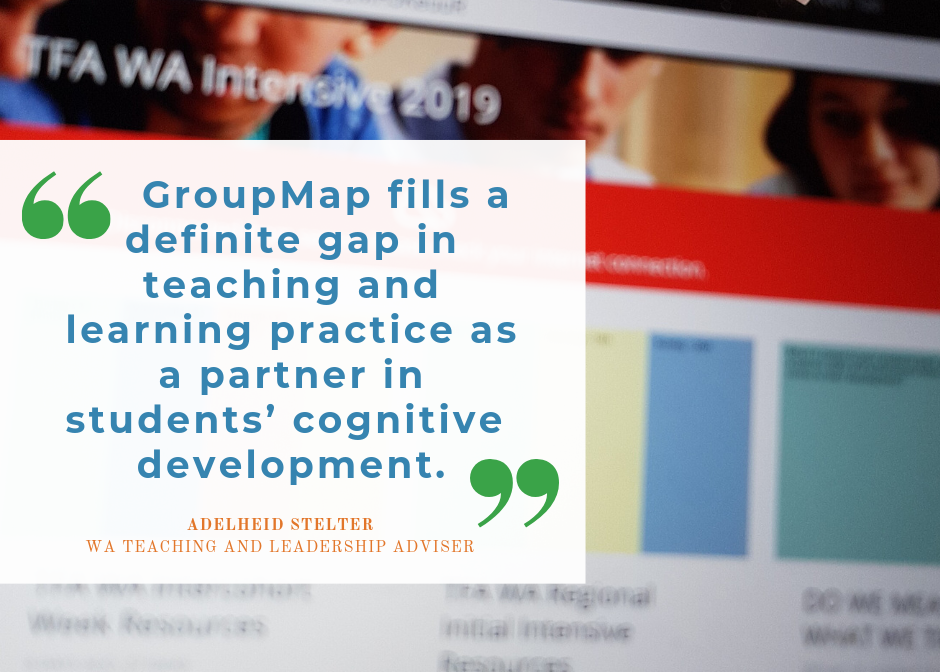 The benefits of using GroupMap are still seen even after the workshop ended. According to Stelter , TFA now has a resource depository where all the participants can continue to share and discuss ideas, strategies, resources and support beyond the seven-day training: "Following the Intensive, participants continue to share and draw ideas from this page. [This is] an excellent way of fostering a sharing teacher community spirit."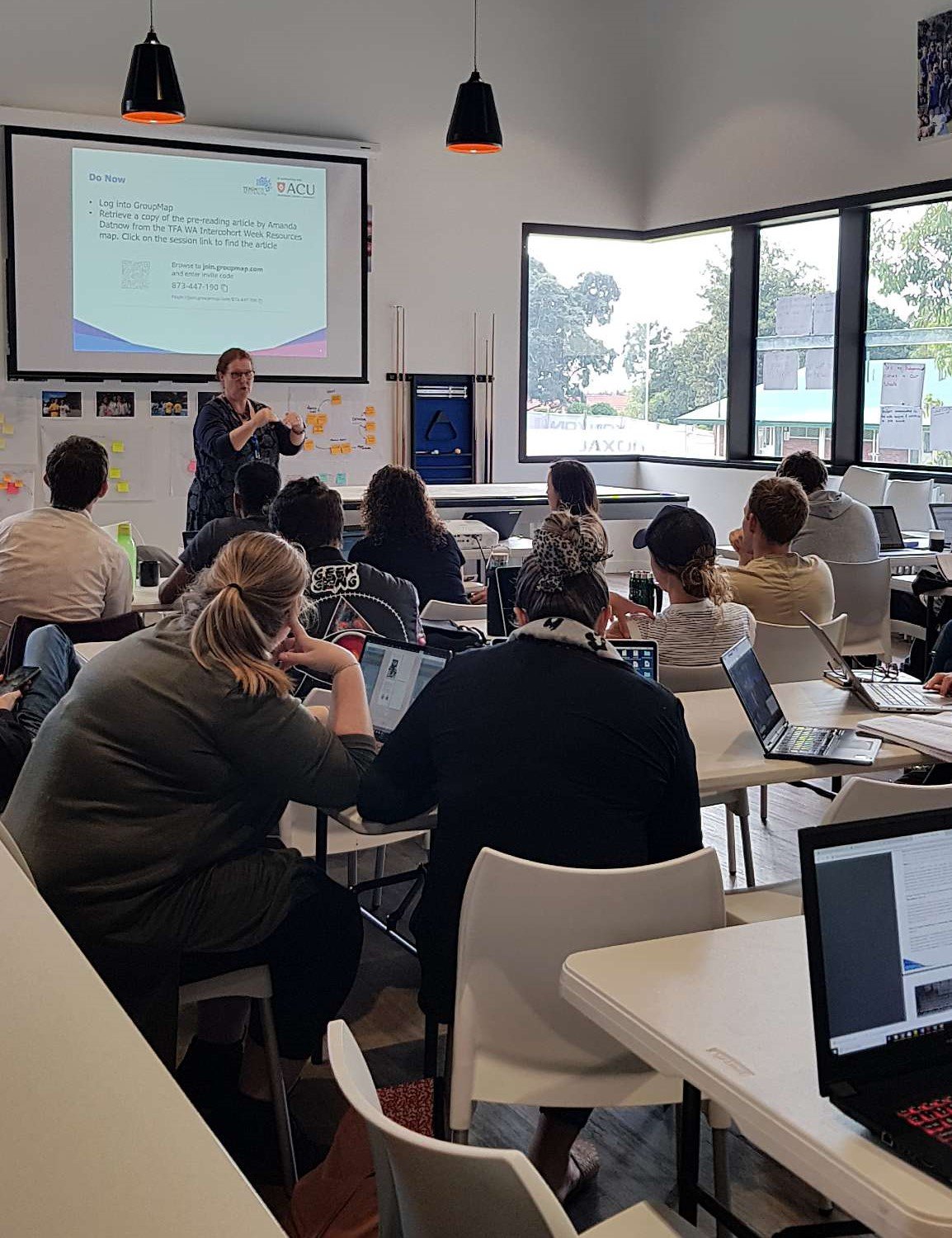 Using GroupMap also allowed both facilitators and participants to experience firsthand the platform's powerful teaching tools and applications, such as the virtual whiteboard and brainstorming tool, many of which can be used to enhance education in the classroom. "GroupMap… has wide applications across all aspects of teacher education as well as in-school and classroom practice. GroupMap fills a definite gap in teaching and learning practice as a partner in students' cognitive development," concludes Stelter.
Want to Learn More?
Our award-winning online collaborative brainstorming and group decision-making platform are designed to help people think better together. Use GroupMap for your next meeting, workshop or event. With our unique tools, customizable maps, easy-to-use recording and reporting, you can be sure that you and your team succeed in achieving your event outcomes. 
Start your 14-day free trial today, or contact us with any questions. 
.