GroupMap is an audience response system with flexible options to give people a real voice.
Share private and easy to use templates to capture what people think before, during and after your meeting.
Take interaction to the next level.
Go beyond basic polling with pre-fabricated answers. Give people the space to share what they think safely and in real time.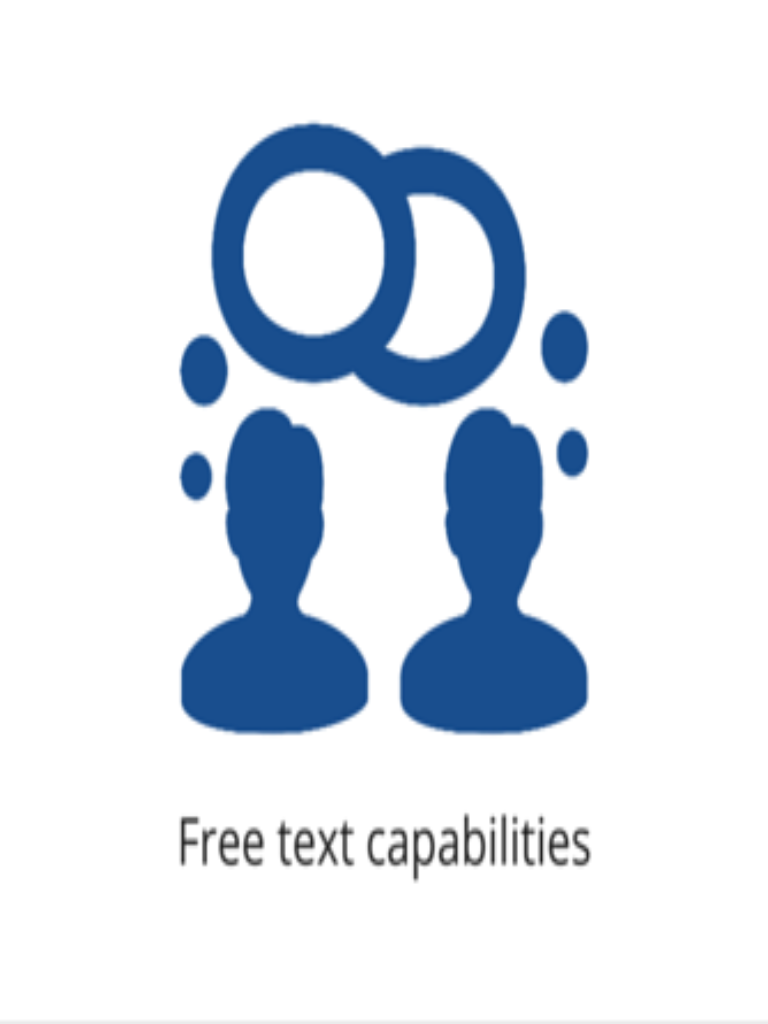 Set the rules of engagement.
Set the rules of anonymity, the number of answers, the way their prioritize and how they can organize ideas. Get reports for each activity in a click.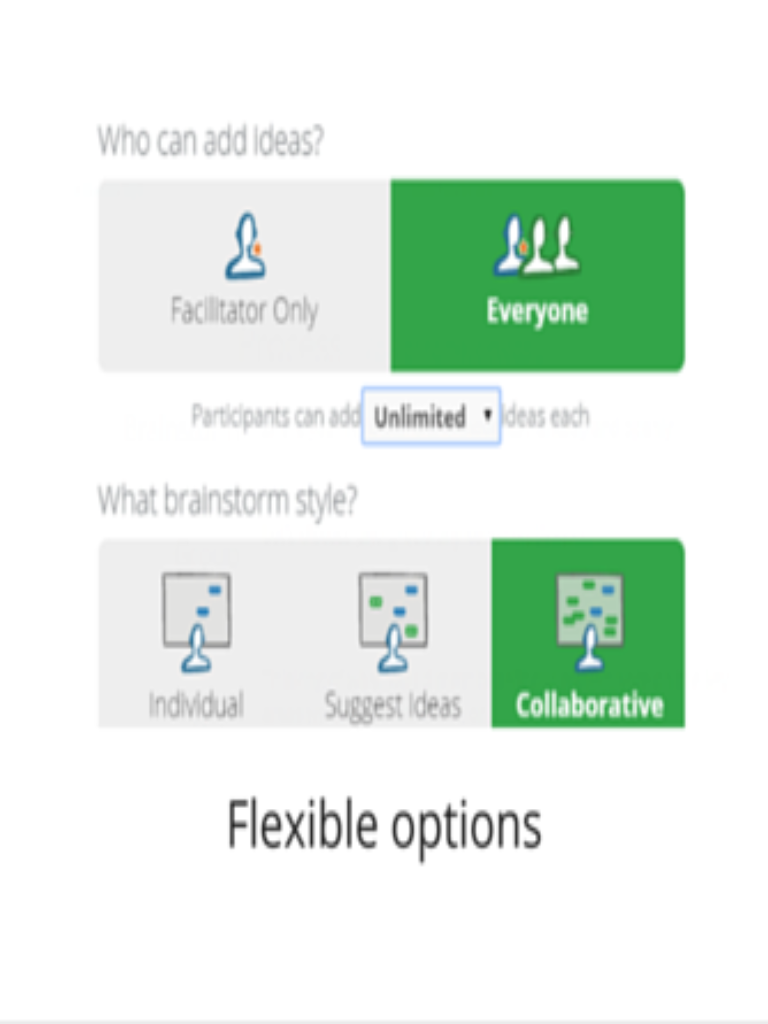 Audience response captured easily
A simple link or password lets audiences join in via their mobile, tablet, laptop or computer safely via the web wherever they may be.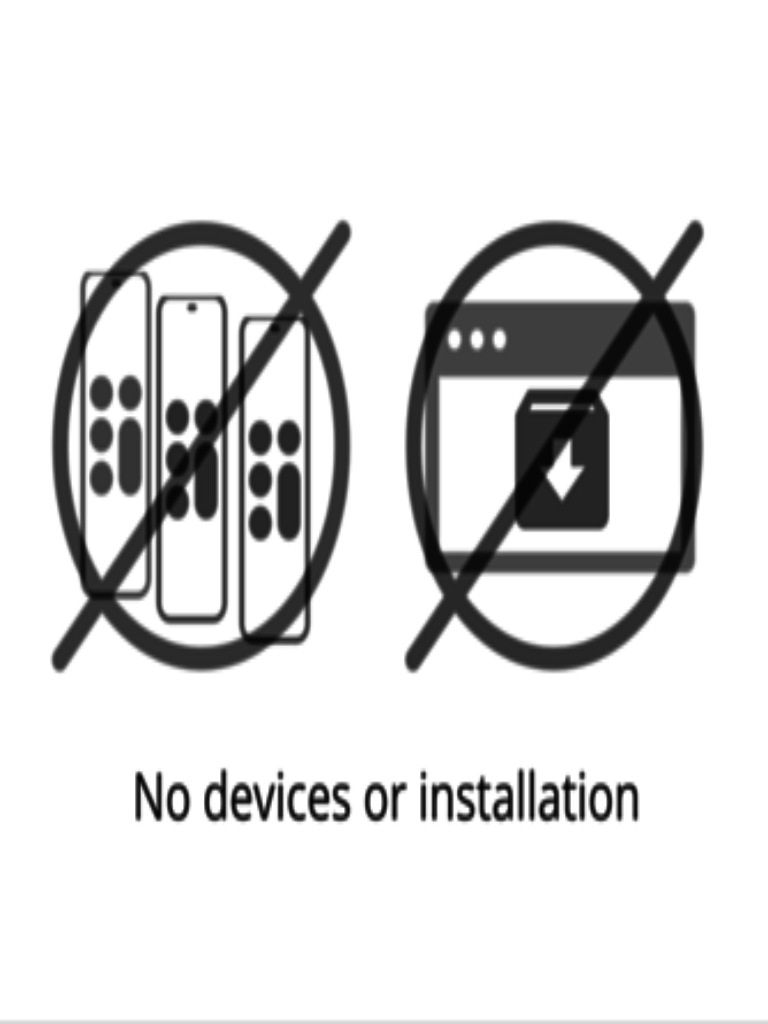 Decide on event strategy
Discover ideas that will make your next event more efficient,  have more impact or memorable.
Plan and prioritize with the client or the team.
Brainstorm, group, vote, rate and plan action items collaboratively.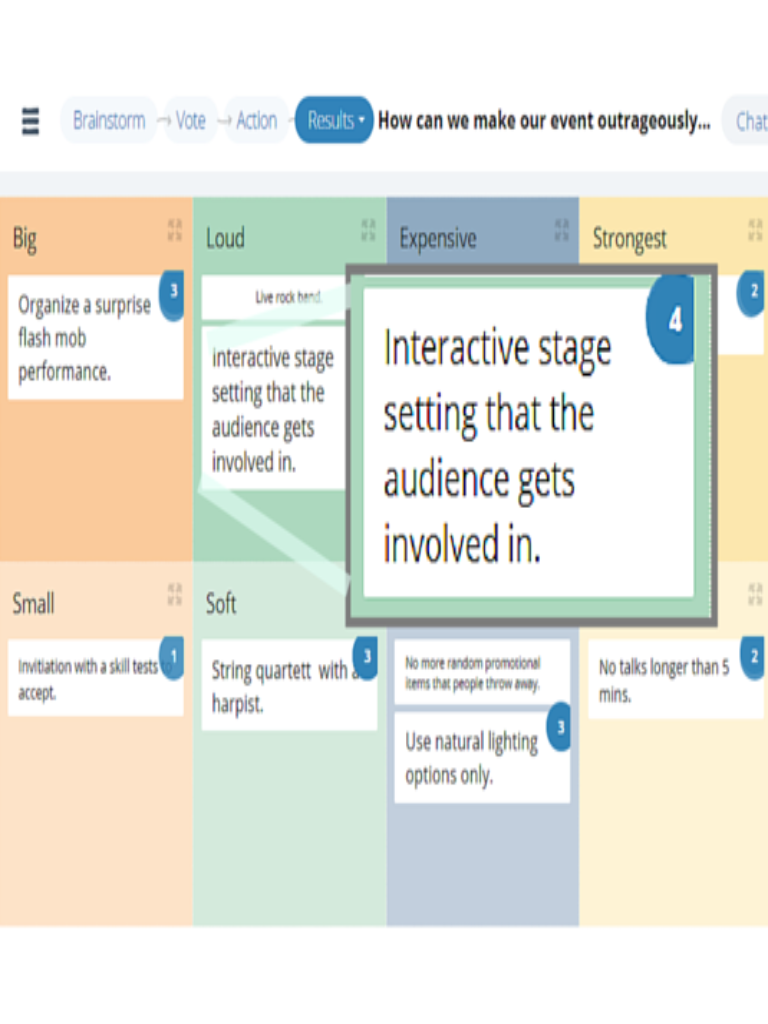 Question and answers interaction
Let people more fully engage with the topic and speakers.
Each person can create and share a list of questions for single or multiple speakers.
You get the full list instantly for the speakers to respond straight away or online.
Others can join in to build on the wisdom of the crowd.
Real time scoring and feedback
Create an interactive completion and see engagement soar!
GroupMap can be used by a judging panel or the entire audience to score or rate pitches, videos or products.
Results can be displayed in real time or hidden.
Additional comments can be captured for feedback, along with insights into how the scoring went..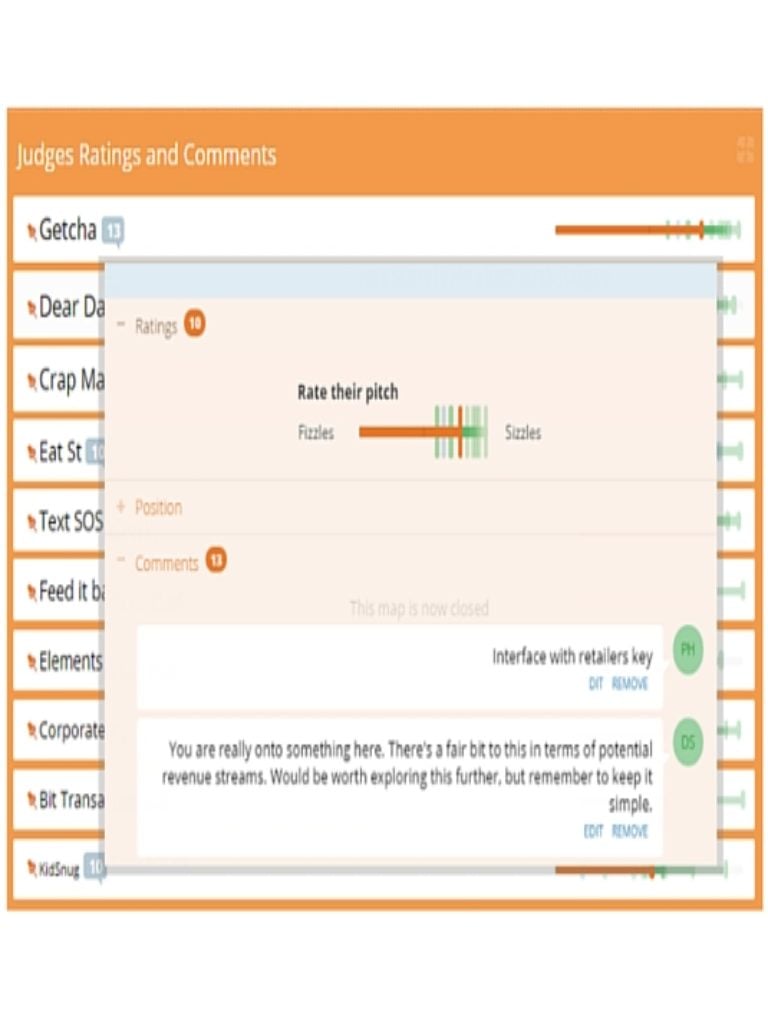 More meaningful workshop outcomes
Visually organized templates help direct and focus discussions from World Cafe's to product think tanks.
Capture, share and report themes in real time and capture key action items.
Digitizing your sticky notes and butchers paper lets you achieve more without losing time in re-writing everything.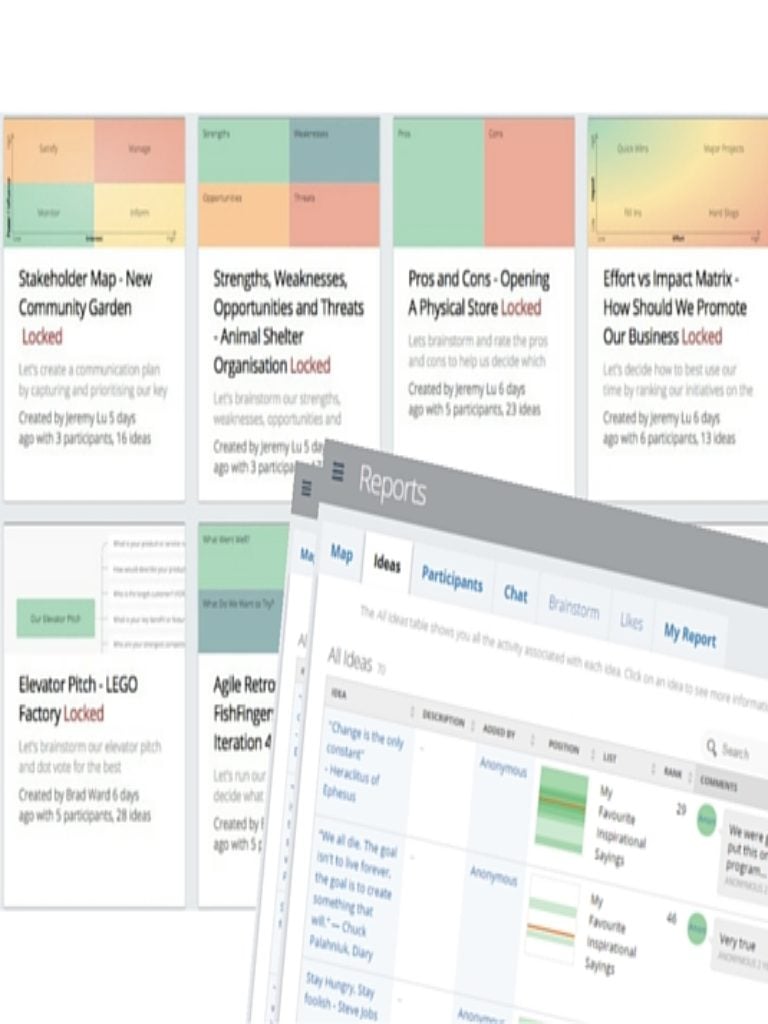 Explore themes and crowd sentiment
Customise each template to fit the themes of the event.
Let the audience contribute, cross pollinate and build.
Cluster ideas and see what the sentiments are using likes/dislikes and comments.
A great compliment for online events.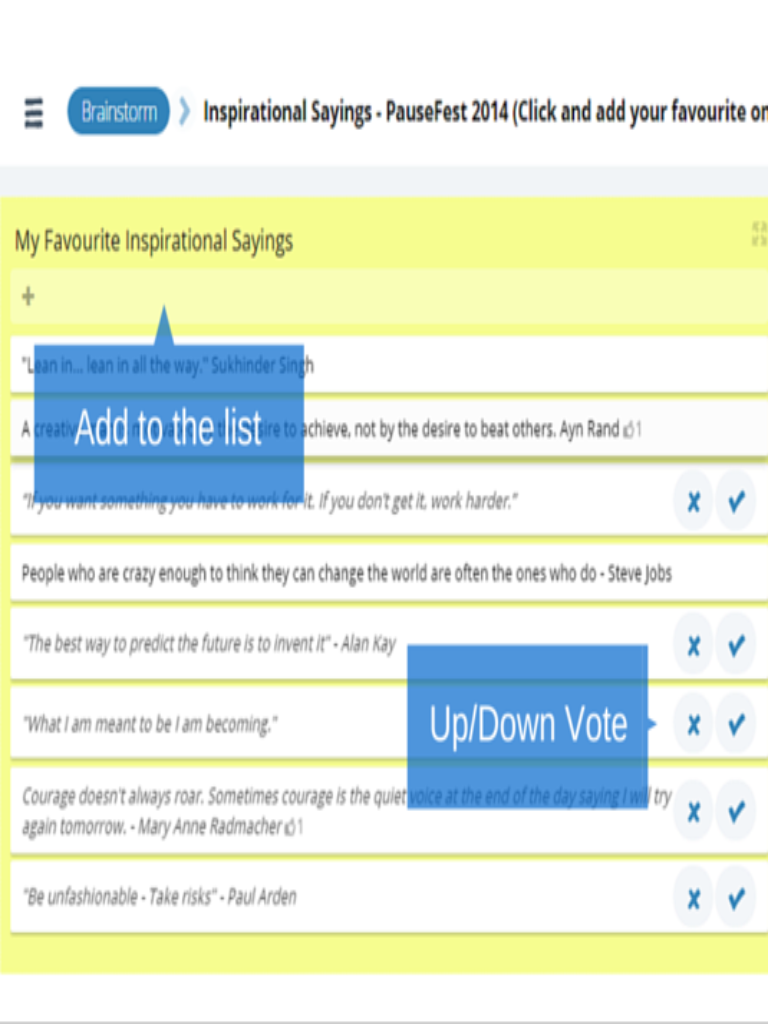 Run a lessons learned
Capture what people think individually before seeing the results of the group.
A simple lessons learnt template gives people the incentive and ease to share.
Find out what they loved about the event and what they would like for future events.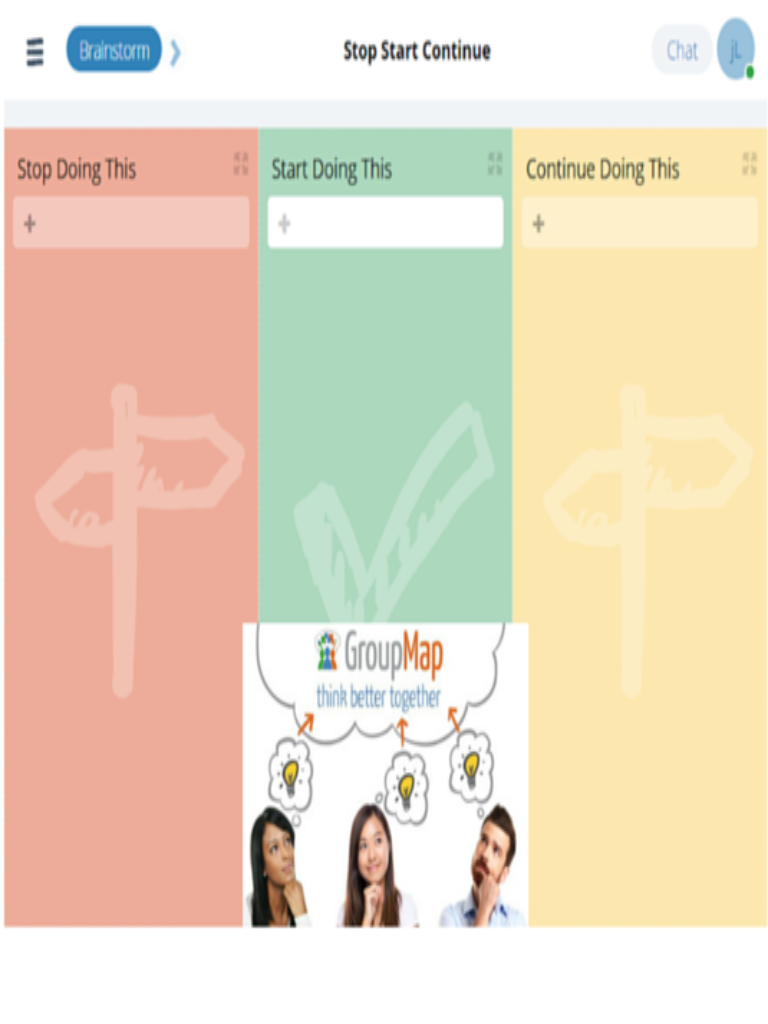 Easy, fun, creative... Enabled over 30 people with diverse views to share their opinions, collaborate and find time, ideas and thinking. Very exciting.

CEO, Southcare Inc

We found people were energised throughout the day... What a privilege to recommend GroupMap as a collaborative technological enabler for larger group brainstorming forums and collective learning workshops.

Director, Innovation Culture

Impressive, useful and highly recommended.

Executive Director, Strategy, Information Programs, Department of Communities

I used it for a large group facilitation and it worked like a dream. People took to it very quickly and the results were instant.

Consultus

Ideas were captured and shared at a much faster rate which meant session times could be reduced... shows again how new technology makes us even more efficient.

Community Relations, Curtin University

Specifically built to make team activities easy, providing a unique platform for anyone to respond on a map, with any parameters you set.

Mashable

The collected data is worth gold!

Director, Republika Festival

There is so much you can learn from collaborative input. It's user friendly, effective and stats are only one button away. Ingenious.

Founder, Pause Festival

We really enjoyed using GroupMap to do an ideation workshop for 200 people. It was great to get real time ideas, and also lessen the time to act on them. (leadership was amazed that I wasn't going to have to spend days entering post-its!)

Senior UI Developer

I used GroupMap at a dairy leaders summit in Melbourne yesterday to identify BIG ideas for participants to implement across 4 topics. Went really well with good discussion and quick reporting - a saviour as we had a 'non-negotiable' deadline to work toward.

Director and Principal Consultant Andrew Huffer and Associates
Rather read on? – Just click on any of the FAQ's below.
What is GroupMap in a nutshell?
GroupMap is an audience response system that allows you to engage with the audience in multiple ways. Customisable templates can be shared with participants to plan, brainstorm, group, vote, rate, score, like, dislike, comment and add action items. Visual templates helps people organize their thoughts and you get additional insight into how the group reaches consensus.
What are some examples of GroupMap in practice?
What size events does GroupMap support?
We can support small meetings of 5 through to large events of over 2000+ people. Our infrastructure lets us scale our services so that performance is not impacted.
How much does GroupMap cost?
Prices start at $20/month (USD) for 10 people for a small meeting (self service).
For larger events, with support prices range from $500 to $3,500 depending on requirements.  Please contact us for more accurate pricing.
What add on services do you provide?
We can build a landing page for your event with all the linked activities, refer you to our network of trained and experienced facilitators and develop a map type specific to your event. We can also provide white label and integration options if required.
Can I moderate? lock maps? add or remove steps? chat to you about our event?
Yes, yes, yes and yes – we would love to.
Can GroupMap provide white label, links/integration for our event software or apps or custom templates?
Yes, we'd love to chat more. Please contact us to discuss what you had in mind.
What devices and browsers can we use?
GroupMap works on tablets, laptops, PC's and Mac with Chrome 18+, Firefox 16+ IE 9+, Safari 5+.
Best of all, there's nothing to download or software to install.
What security is in place?
GroupMap is hosted on Amazon Web Services (AWS), and therefore many of our security features are shared with other Amazon AWS services. Amazon AWS Security Overview is available at
www.aws.amazon.com/security
Transport layer security. All your data is transmitted between your devices and our servers using 256-bit SSL/TLS (Transport Layer Security) encryption signed by COMODO RSA Certification Authority. This is equivalent to the transport security protocols utilised by online commerce and banking applications.
Physical security. Servers where GroupMap stores its data are large-scale data centers with military grade perimeter control. Physical access is controlled by professional security staff with video surveillance and state-of-the-art intrusion detection.
Backups. All GroupMap data is backed up hourly and daily automatically. Backups are stored in multiple physical locations.
Passwords. GroupMap account passwords are never stored in plain text, and are encrypted with a one-way hash algorithm with salt. User data can only be accessed by authorized users with the correct email and password.
Data access policy. We maintain very limited personnel access to our production databases, and only authorised individuals have the keys to access the production databases. Our strict policies ensure we only access your data for specific cases of data recovery or other special circumstance
.