GroupMap helps to engage participants at virtual events.
From online conferences to webinars to live-streamed events, GroupMap's platform helps your attendees to get the best possible experience when they need to brainstorm, collaborate and conduct activities in a virtual setting. 
Easy to use templates from ice breakers to idea gathering in breakout groups and exit surveys help to ensure everyone participate like they would in a face to face event. 
Virtual events made engaging and interactive
A virtual event without networking or engagement is just a presentation.
GroupMap offers over 80 brainstorming templates you can customise to support your event theme. 
From ice breakers to strategic break outs, create a space for people to contribute, discuss, vote and connect in real time.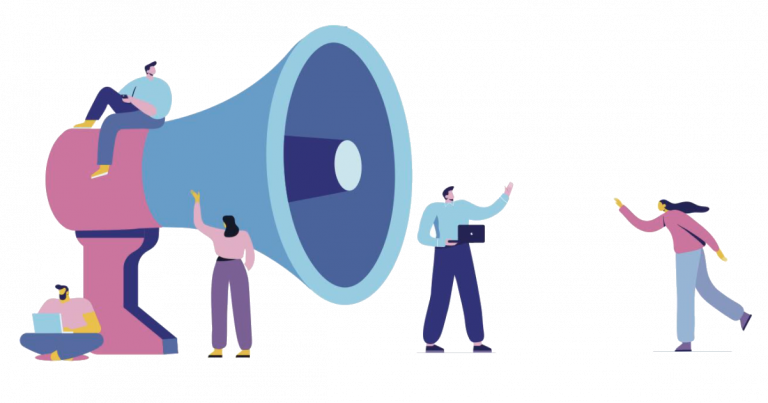 Use GroupMap with Zoom / MS Teams / Skype and more to deliver engaging online conferences and events. 
GroupMap elevates your video or voice call into an engaging experience for participants and provides a way for ideas to shine and be visible to everyone.
Harvest the data and facilitate better group discussions and deliberations
Our customers and their participants say that their number one reason for choosing GroupMap as their online event tool is because it is easy to use. 
GroupMap has a simple set up interface for facilitators.
An intuitive UI means people with little technical exposure can participate and contribute instantly. 
Ready to engage participants at your virtual events?
See how we can help.
See some examples on how GroupMap's  80+ templates can be used as is or easily customized to create your very own engaging and collaborative activities. 
Virtual event planning
Fun Ice breakers
Open Space Technology
World Cafe Sessions
Breakout activities
Panel Q&A
Evaluation
Virtual event planning

Plan every step of your event preparation in advance.
When you are juggling many different tasks during your event preparation, GroupMap's project planning templates can help. Use the "Months of the Year" map to plan out all events actions or the "Working Week" map if you prefer to break down your event planning into smaller activities.
Fun Ice breakers
Open Space Technology
World Cafe Sessions
Breakout activities
Panel Q&A
Evaluation
Easy, fun, creative... Enabled over 30 people with diverse views to share their opinions, collaborate and find time, ideas and thinking. Very exciting.

CEO, Southcare Inc

We found people were energised throughout the day... What a privilege to recommend GroupMap as a collaborative technological enabler for larger group brainstorming forums and collective learning workshops.

Director, Innovation Culture

Our brainstorming sessions are much more efficient allowing us to spend more time on the group perspective. We love that we don't need to write up whiteboard notes and post it notes after the session which saves us a lot of time.

Go Cap

I enjoyed using GroupMap for our discussion session during the GEVME Xchange event. We got great responses and we learned a lot more about what event professionals are facing - and how we can better help them!

CEO of GlobalSign.in

Ease of use, and the opportunity to use [Groupmap] asynchronously over a longer period of time – so people could either contribute during a teleconference or in the week after if they couldn't make it – were benefits we all appreciated from using GroupMap for our online brainstorming.

CEO, Patcovates

I have to say what an excellent job you did on this software. I DETEST learning new software - simply hate it. Yours is so user-friendly and so intuitive. I was at an (online) conference where we were sharing the software with a group of people likely to use it, and gave an unsolicited testimonial on how intuitive and impressively designed Groupmap is.

Aspire Advocacy

GroupMap literally salvaged our virtual executive global event. We would not have been able to have our workshop nor accomplished as much without this tool.

Telescope Adviser

Other tools don't provide the same level of interaction as GroupMap. It has a clear and concise process, from brainstorming to rating of opinions and ideas and finally the results. This is extremely useful with my groups. This type of interaction hasn't been replicated by any of the other tools that I have used.

Water Harmony Global Initiative

[GroupMap] supported our business success in the 2020 shift. Without it, we'd be in a very different place. As a result, our clients continue to experience success and high levels of engagement, despite working remotely. We've heard from multiple clients that the meetings we use this tool in, 'are the most productive online meetings this team has ever had.'

CEO, Trebuchet Group

The consistent feedback we receive is that people appreciate that GroupMap is user-friendly, and they really like the ability to collaborate and document in real-time. We also hear from folks that people appreciate seeing the bigger picture when we show group learning and aggregated themes / outliers and an ability to interact with each other's posts through comments and likes, etc.

The Outside

See GroupMap in action at these virtual events
Collaboration features available to support your virtual events.
Build, reuse and share event activities
Created an event activity you love? You can save the map as a template so that you can rinse and repeat. You can even invite other team members and share templates. Now that's a time saver!
Event branding and integration
Add your event logo, authentication for managing users and custom URL to GroupMap. Integrate easily by adding links to specific activities or event spaces into your virtual event or video conferencing platform such as Zoom, vFairs, MS Teams and more.
Capture drawings, pictures, links and documents
Snap a picture of that incredible prototype or creative butchers paper output and encourage greater sharing, collaboration and creativity. Don't let great ideas go to waste!
Poll or survey your participants
There is no need to switch tools or applications. Capture a quick thought, run a check in / check out, poll the audience or evaluate your session.  Get even more engagement and insights easily.
Participants and data security
All our maps already use SSL to transfer data (the same technology used by banks) and we back up your data every day. If your event needs additional security measures such as SAML/SSO we can do that too.
Control the tech and focus the conversation
We believe that conversations and connections are key. GroupMap lets you lock the map, hide views or prevent further changes allowing you to "turn off the tech" and turn on the talk. When you are ready, bring everyone back to capture highlights. 
GroupMap is ready to go to support your virtual events
No need to download and install or create accounts. Works across browsers and devices.
Add your logo and a customised landing page to GroupMap.
Enhance video conferencing
Augment your video conferences and other online meeting tools like Skype, Zoom or WebEx.
We've run virtual events from 30 to 1,100 people. We can help design, support or co-facilitate your event.
Synchronous or asynchronous
Open up the process flow or participants through each stage.
The choice is yours.