Having to attend yet another Professional Development day can feel a little lackluster. That's something Jonathan Nalder, Director of FutureWe.org and Digital Learning Coach at St Peters Lutheran College seeks to change. He runs STEAM workshops that challenge the status quo. From introducing the Future Literacies Framework to practical learning activities and using collaborative online graphic organizers for brainstorming, Jonathan has a deep-rooted belief that education needs to prepare students for the future.
Professional Development Day Insights with FutureWe
We take an inside peek into a STEAM workshop presented by Jonathan and his Edunauts (As they called) at the National Education Summit where they explored the future of work. Attendees in the "Creativity" stream engaged with what might make jobs safe or doomed in the near future. GroupMap was used to engage the audience in collaborative brainstorming, discussion and reflection.
Workshop Scenario and objectives
The workshop goal was to help leaders implement teaching strategies to build student capacity to create their own job and be prepared for future vocations.  
Jonathan says he needed "a flexible solution for quick collaboration and group responses that would deliver impactful results both in the classroom for young adults, as well as a viable solution to use at a professional development day future leaders." "What we need," he continues" is to allow participants to record their answers, but then discuss and further analyze while seeing other people's ideas and being able to interact by voting."
This was the workshop scenario
"The date is now 2035. 30-70% of the jobs have been impacted by robotics and AI. Apps write their own code. Universal Basic Income has replaced the need for 'work' to define our lives. Humans are an interplanetary species. Biotech is regularly implanted at birth."
Capturing group discussions in STEM workshops
People were presented with the scenario and asked to write down what jobs they thought were either safe or at risk of obsolescence. As each person talked and shared, they would write down jobs under each category. But unlike sticky notes and butchers paper, the results could be seen immediately on everyone's screens. This made it easier to have a lively discussion about what each job. Setting up simple online graphic organizers help your workshop attendees easily share their thoughts in real time in a structured and organized way.
What seems like a straightforward question actually triggers a few reality checks and deep discussions and debates. As Jonathan explains, "[By] having the ability to make the session collaboration and interactive …, I was able to bring a more democratic approach to solving problems in the workshop resulting in a quick and effective consensus." exclaims Jonathon.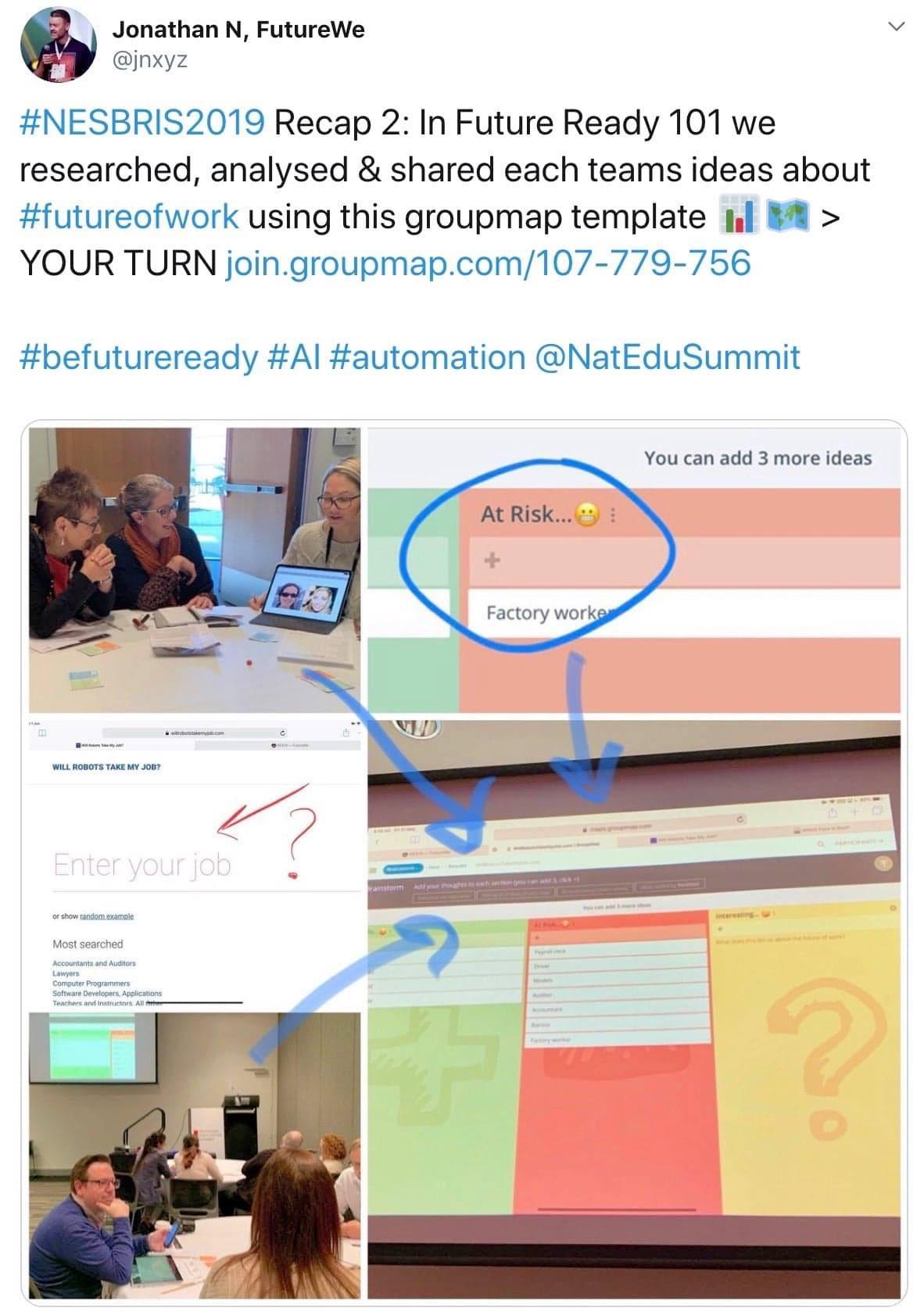 To round up the exercise and to both add to the collective consciousness, jobs were searched and compared against a public opinion database and poll (willrobotstakemyjob.com). This site was based on a report by Carl Benedikt Frey and Michael A. Osborne called "The Future of Employment: How susceptible are jobs to computerization?" where 702 detailed occupations were processed through a Gaussian process classifier to estimate how susceptible jobs are to computerization.
Jobs that were traditionally great starters for teenagers such as Shop Assistants, Baristas (96%) and even Uber Drivers were at risk. Meanwhile, jobs that required the 'personal touch' such as mental health workers, teachers, and writers or professional judgment and skill such as Vets, programmers and lawyers (4%) were considered to be safe.
It is hard to argue at this stage that AI could ever replace the more subtle aspects of creativity and human-centered profession but it's clear that as citizens of the new world, it will be less about manual tasks and repetition and more about collaboration and creation.
Jonathan shared one defining feature that made all the difference for him while encouraging open collaboration was being able to customize his graphic organizers for his workshop activities. 
"Having the preset templates for easy setup, and being able to make the collaboration interactive with voting… meant we could tweak the map to our needs", Jonathan explains "It's fast become a standard tool for supporting live interaction and it has allowed this to happen in a speedy way that fits in with what we are trying to achieve – promoting future-ready literacies that help people thrive in a fully digital era."
The Future Literacies Framework
This process underpins the concept of FutureWe's Be Future Ready Framework. It encourages activities and lessons that encourage students to explore, relate, design, deliver and share.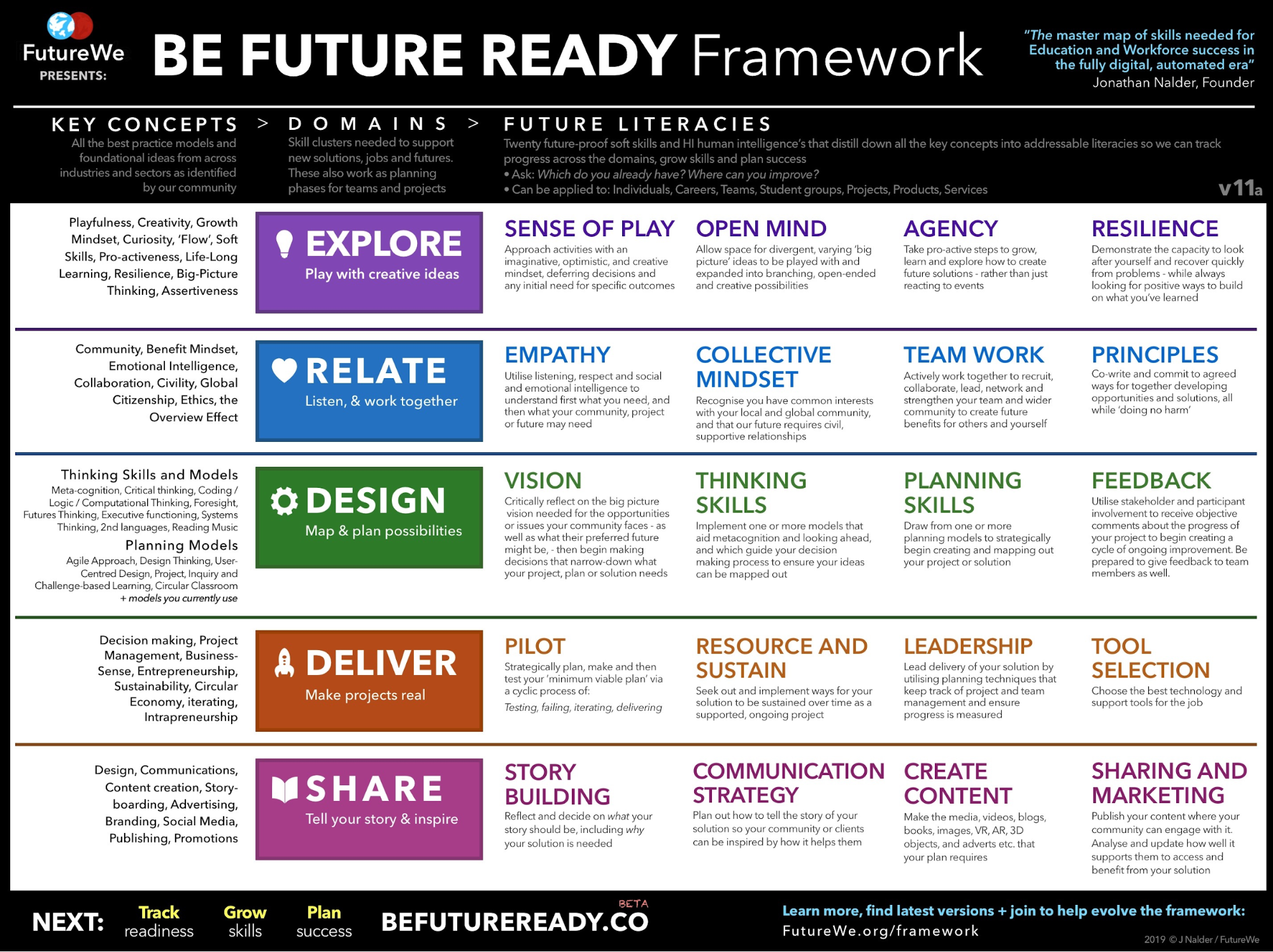 What stood out to us in the range of skill sets and tools that students need is the need to encourage students to have an open mind and a sense of agency. At the same time, they need to work in a team and understand the collective mindset. Their ability to think, expand their field of vision, give constructive feedback and collaborate and create with others is what would set them apart. Interestingly, these elements could arguably be what is missing in the robotics, artificial intelligence and other automation counterparts. 
Jonathan has now used it at over 6 conferences and events in Australia, USA and Asia and also incorporated collaborative brainstorming into his teaching and leadership practice at his school. "The feedback from the audience has been incredible," says Jonathan. But beyond workshops, Jonathan has also used it with staff resource planning and professional development at his own school.
"I have used GroupMap here at St Peters Lutheran College to gauge staff PD needs with a tiered survey." explains Jonathan," they could vote across three levels of support that they thought should be prioritized. We used the 50 responses to them guide our planning and resource allocation." (Results blurred).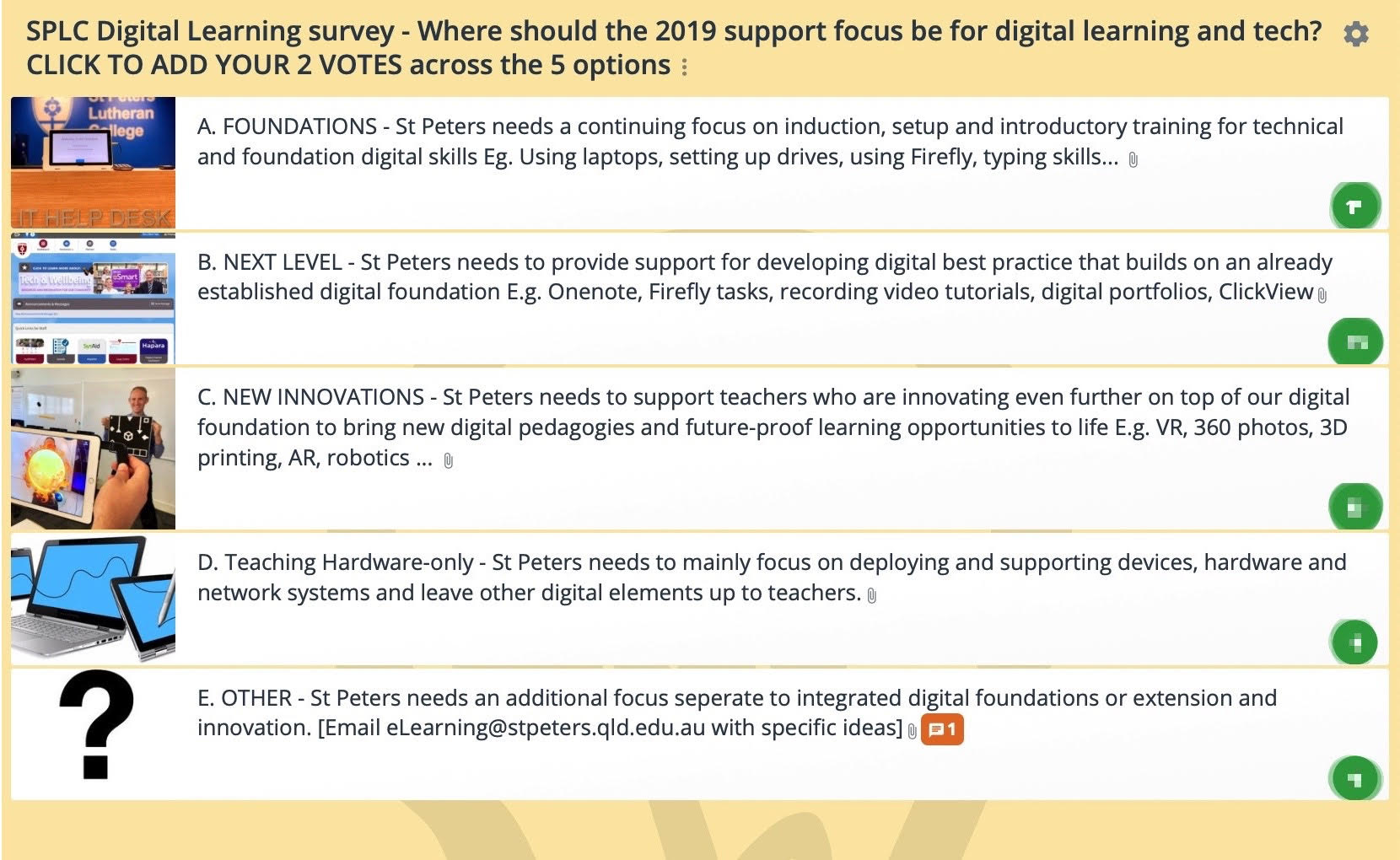 We are super grateful to help support teachers managing the challenges of introducing STEM-based activities into their classroom through Jonathan's workshops. We asked him for his tips for using GroupMap graphic organizers for brainstorming workshop activities.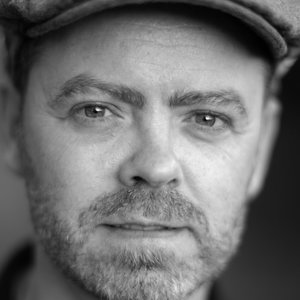 Jonathan's tips for using GroupMap for your STEM Workshop activities
Ask questions that can't be Google'd and provoke thought.




Play and explore how customizable the templates are, and don't be afraid to contact the GroupMap team for further help as they are super helpful.

Having technology that doesn't get in the way means you can now have live interactive discussions so allocate more time to that aspect.

It's easy to set up and test your activity beforehand so there's no reason not to. In fact, I even tweeted it out before and after the workshop.




Don't forget the discussion and analysis of the ideas themselves. This is what builds collaboration and cross-pollination.
Want to see how Future-ready you are? Take the Future-Ready Survey now
Want to create graphic organizers for your workshop activity? Get in touch. or find out more.