If you are thinking of a great way to engage the audience then check out how this event organizer turned people's smartphones and tablets into more than just another audience polling device.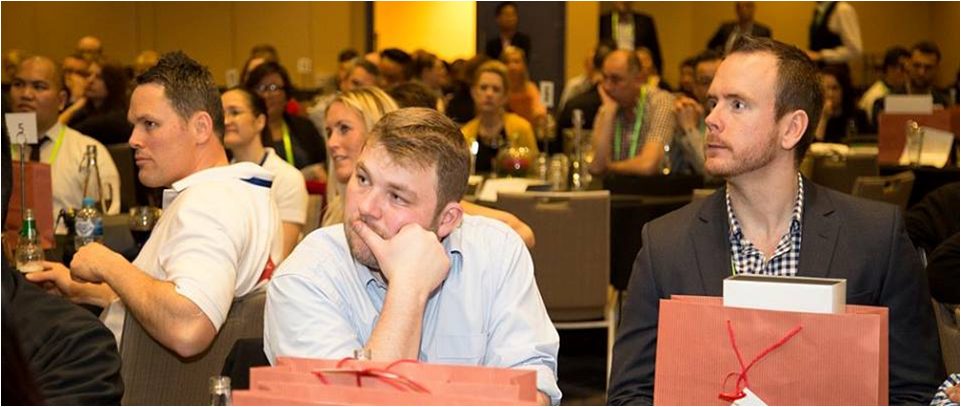 Event organizers of the LearnX conference wanted the audience to decide on the Platinum, Gold and Silver winners of the Best E-Learning training video for 2015.  They had shortlisted the finalists but wanted to crowdsource the final outcome.  But with over 120 people in the room, 4 judging criteria and a ticking clock, the challenge was to collate all that data in real time and announce the places.
Rob Clarke, Founder and Chair of LearnX Foundation -LearnX is always on the lookout for ways to demonstrate cutting edge technologies in the world of learning. We are excited to let you know that we will be using GroupMap for delegates at the Awards to help judge the finalists in the Best E-Learning Video Category.
Here's how they made the magic happen.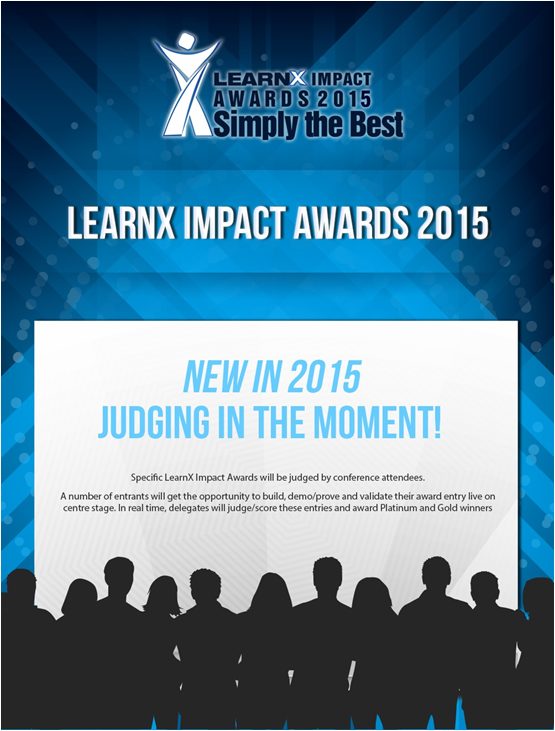 The committee decided on the 4 judging criteria and it was up to the corporate learning teams to pitch and play their videos to a live crowd of peers.  As the crowd watched on, they would enter their ratings using sliders on their device.
After the final videos played, there was a final discussion and deliberation. The final placements were then displayed in real time – showing the spread and combined totals over everyone's voting.
Participants could also comment on their scores, give feedback to teams and justify their rankings.  This means that the teams were not just getting the opinions of 3 judges but the collective mind and wisdom of the crowd.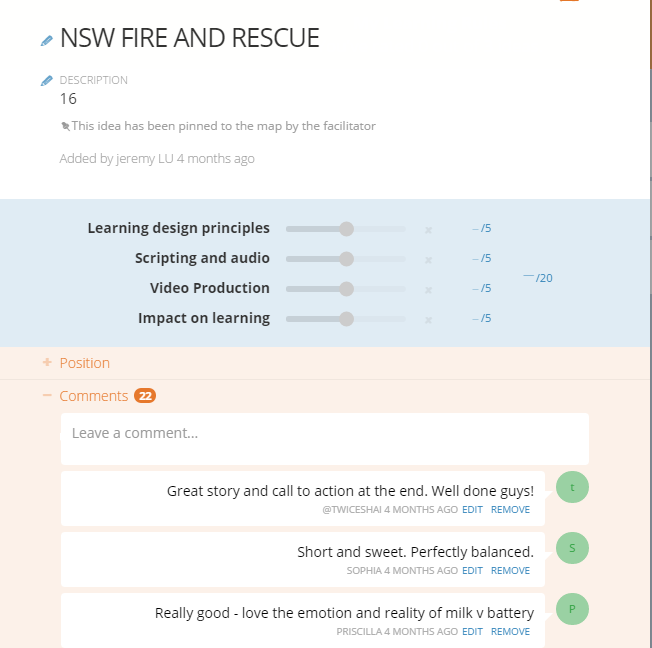 This was one of the most valuable items for the teams and far more meaningful than just the traditional loudness of applause method. Having direct comments and feedback from the audience meant that the team could learn what people loved and thought could potentially be areas for improvement in the future.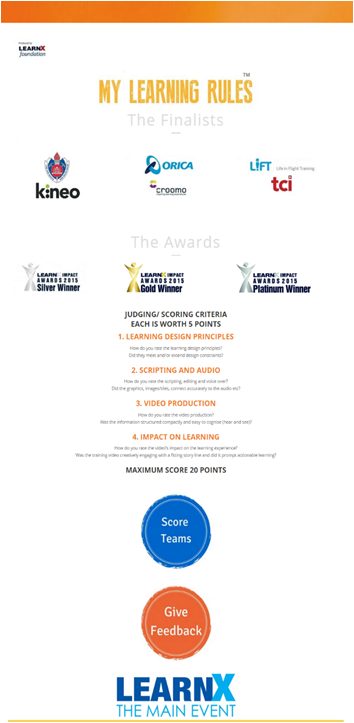 Our congratulations to all of the finalists and a big thank you to the wonderful audience who used GroupMap as their judging software for this event.  It was great to see in real time all the engagement, thoughts and comments from people for the teams!
LearnX is the E-learning and Training industry association which runs meetings and conferences which recognises the industry top performance such as Best learning services, best new technology implementation, best eLearning design and best learning project.  Each year industry speakers share and showcase their projects and 2015 was the inaugural year in which they used innovative technology to engage crowd participation.