Introducing ISACA
ISACA (pronounced "eye-SOCK-uh") is a global, professional organization for IT audit, security, governance, risk, and privacy professionals. For more than 50 years, ISACA has equipped individuals with knowledge, credentials, education, and community to help progress their careers and transform their organizations. 
The organization has more than 145,000 members worldwide, most of whom are affiliated with a local chapter. These 220 "little versions" of ISACA are located in more than 90 countries and are run entirely by volunteers who are elected by the members of their respective chapter. 
Megan Moritz is the Director of Global Volunteer Engagement at ISACA Global, headquartered in the suburbs of Chicago, Illinois, USA, and oversees the teams that interact and work with all ISACA volunteers, at the chapter and global levels. 
"The chapter relations team ensures the highest level of support is provided to these individuals, equipping them with the tools and resources they need to run their respective ISACA chapter."
The need to move to a virtual event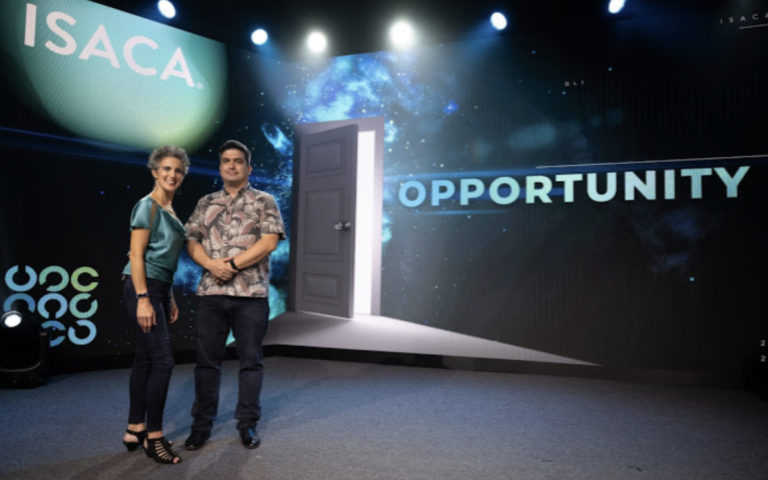 Every other year, ISACA invites more than 450 chapter leaders to attend its Global Leadership Summit (GLS) to help define the strategic vision for the organization. In 2020, due to the global pandemic, the event was held virtually. 
Despite going online, ISACA's goals for GLS remained the same:
make the event as interactive and as much like an in-person event as possible; 

obtain input from attendees;

ensure the most impactful ideas rose to the top; and

share output with ISACA's senior leadership team and Board of Directors.
To deliver the above goals, the facilitators of the event needed a tool that would assist with the facilitation process. 
"We were looking for something that would automate a lot—if not all—of the processes and were also brainstorming different methods/matrices we thought would work for this particular event."

"We wanted the tool to be highly intuitive/easy to use, secure, and web-based, so people did not need to install anything on their computer." 
GroupMap to support ISACA's Virtual Event
Prior to making the decision to hold GLS virtually, ISACA had already planned to use GroupMap as an effective means of capturing data and quickly collating or elevating the information as they walked tables through a facilitated process. 
The team wanted to find an effective way to collect information that was easier and faster than what had been accomplished in the past via use of flip charts, Post-It notes, scrap paper, and emails. 
"Once we knew we the event was going to take place virtually, GroupMap still made perfect sense. We know it is not limited to a virtual setting, and we are excited to use it again at a future, in-person event."
The ISACA team requested a demo with GroupMap to explore how it could be used for digital facilitation during GLS and were immediately impressed with the functionality and flexibility of the platform. 
Successful and Engaging Virtual Global Summit 
The ISACA team attributed GroupMap's intuitive platform—features that promote efficiency and accuracy, along with the organization's personalised service—as winning elements to support ISACA's first-ever virtual Global Leadership Summit (that was held in August 2020). 
Over 80 easy to use and customizable templates
"From the beginning, we knew we wanted to use the SOAR matrix, but after Jeremy [from GroupMap] shared all the other options, we started to think about how we could use two different matrices to achieve an even more impressive end result." 

"We also thought, after three days of being in the SOAR matrix, people would be ready to move onto something different."
The team used the How/Now/Wow matrix for the last two days of the virtual event, and found it to be just as user-friendly and intuitive as the SOAR matrix.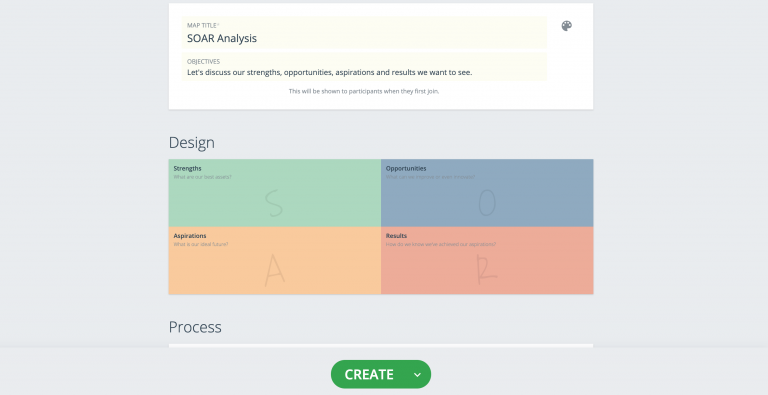 Download report in one click 
"The most impressive part of GroupMap came with all the report functionality. We were able to generate what we needed so quickly and efficiently, it was mind-boggling."
Their team indicated that, from a feature perspective, GroupMap's reporting capability was their favourite.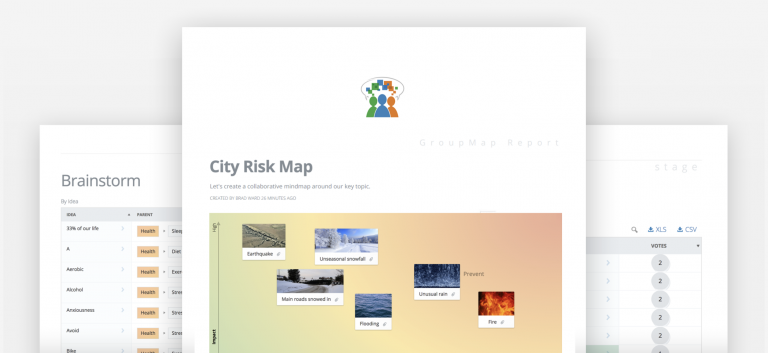 Personalized and helpful service 
"The willingness of the GroupMap team to guide us through things, answer questions—sometimes repeatedly—and take calls at odd hours, given that one facilitator was in Chicago and the other in Hawaii, was extraordinary."

"But the most exceptional aspect of the experience was how the GroupMap team truly wanted to understand the entire process. They wanted to make sure GroupMap was not just a tool we used, but an experience people would remember. It was awesome!"

 
Strategic Results for ISACA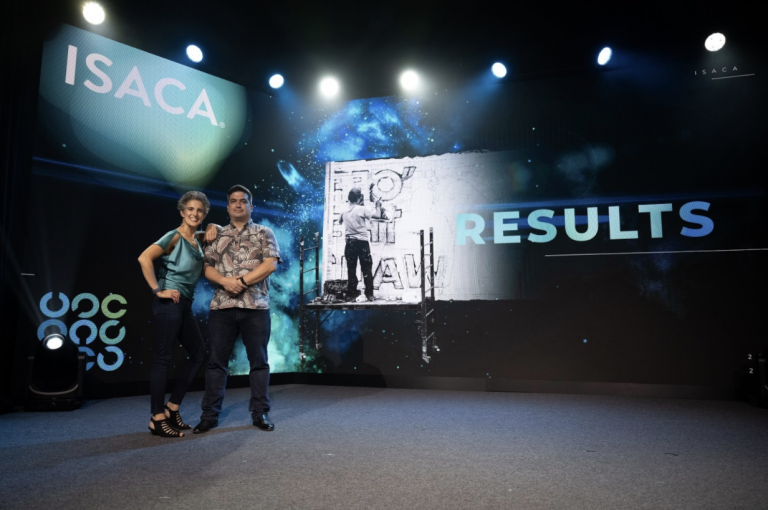 The team commented that having GroupMap as a digital facilitation tool meant the meeting facilitators could focus on preparing and running the virtual event. In addition, attendees knew the data they entered was going to be immediately visible. This saved everyone involved an immense amount of time and work after the event concluded. 
"Instead of requesting information via email, pestering people with reminders, and worrying about people forgetting to do things, we had all the data we needed as soon as the event concluded. The participants could see and feel that, as well, which made for a very powerful conclusion."
GroupMap's easily downloadable report feature meant that the 475 attendees of the virtual summit were able to develop and provide the senior leadership team and Board of Directors with detailed action plans for nine key initiatives.
"These important plans will be crucial information used by the ISACA Board of Directors during their strategic planning session on 21-22 September 2020."

"Details of which action plans/strategic items were included in both the short- and longer-term planning will be shared during a GLS follow-up session in Q4 2020, to which all GLS participants will be invited."
Want to try GroupMap as your virtual event solution? 
Schedule a demo with a GroupMap team member at a day and time that suits you best or have a go of our easy to use, supported online collaboration tool for FREE for 14 days today.