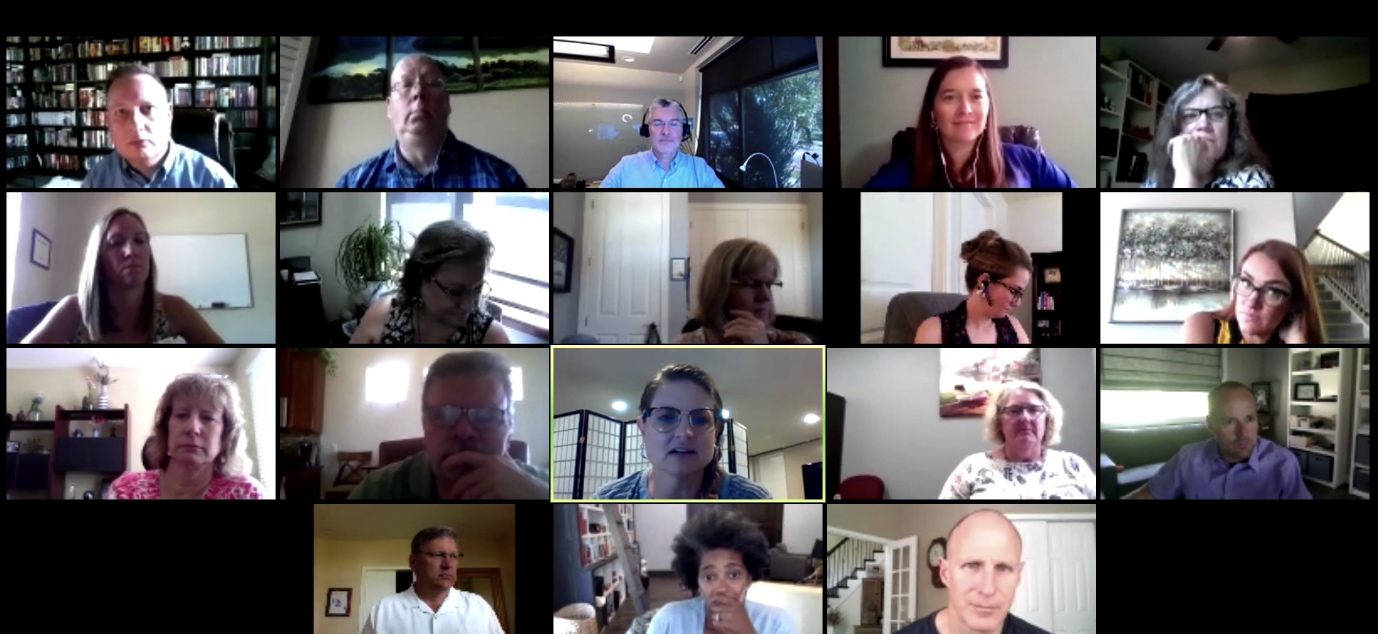 Providing clarity and confidence for leaders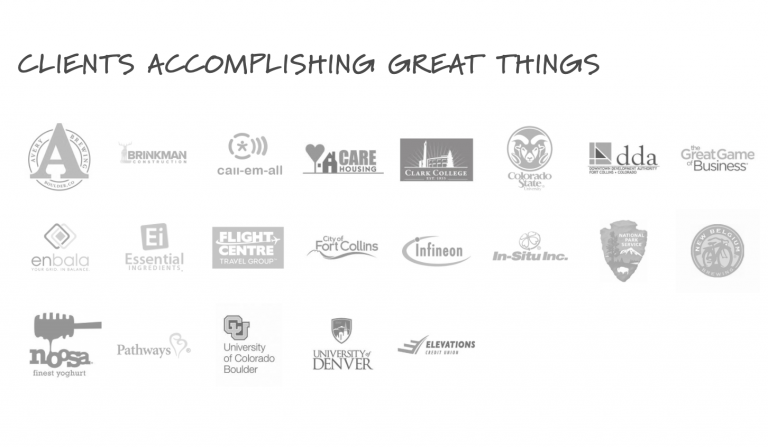 Trebuchet Group is a purpose-based and management consulting firm with a head office in Colorado. 
Since 2002, hundreds of organizations and executive leaders have worked with Trebuchet Group to help their companies and teams get lasting results. 
Chris Hutchinson is the CEO of Trebuchet Group and plays an important role as a Facilitator, Meeting Designer, and Organizational Supporter. 
"We enable connection between team members so they can work together well. We help people dream within a framework exploring what they collectively want to achieve, avoid, and preserve in the future," said Chris. 
Trebuchet Group provides the outcomes that their clients need by helping them explore ideas, then get aligned and make decisions. 
"We support teams in creating strategic plans to chart their business path forward into uncertain territory."
From Face-to-Face to Online Meetings 
Trebuchet Group's proven method of working together in person was challenged when COVID-19 hit and meeting face-to-face was not an option. Most of the work they did with other teams was  dependent on being able to be in the same room with groups of people. 
"One specific challenge we encountered this year was how to continue to support a project with the City of Fort Collins. We needed to gather where a community-based committee to advise the City on  on how and where they could provide services for people experiencing homelessness." 

"This project was a collaboration with over 40 leaders from nonprofits, clergy, public health, business leaders, real estate professionals, human services and police in Northern Colorado. We had been meeting in person for six months before COVID-19 hit."
Due to COVID-19, Trebuchet Group paused the group meetings for three months, but it quickly became obvious the group would not be able to return to in-person meetings in the near future. 
The Search for the right Online Brainstorm Tool
The Trebuchet Group team knew they needed to find a way for people to work together effectively online.   They  looked at several online brainstorm tools suggested by colleagues and through their own research before choosing GroupMap.
"We asked others and did online research to find tools that could help us in our work with teams. One article that was very helpful was a blog by Lucid Meetings."

"We liked the combination of accessibility, functionality and reasonable price of GroupMap. We also loved how GroupMap mirrored many of the same processes and tools we use with groups in person. In many cases, the tool made the input and voting process quicker than in person."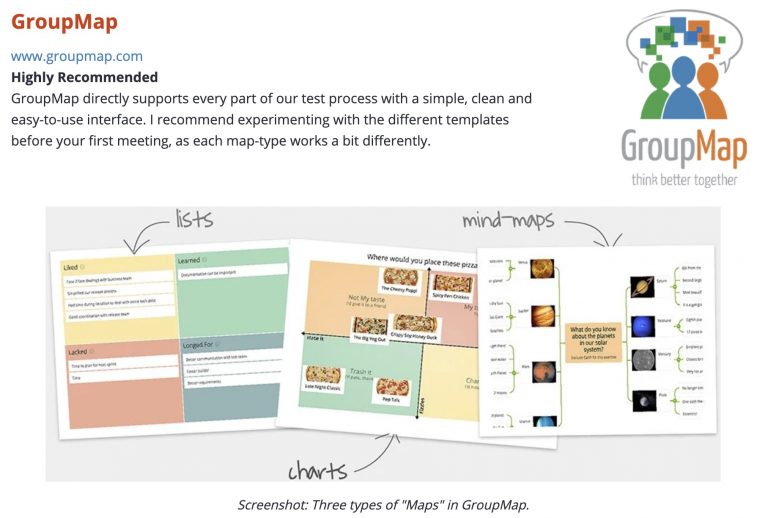 Other features Trebuchet Group like about their new online brainstorm tool include:
Standard templates

that are customizable –

"We have starting standard templates which we can customize to fit each engagement – even making changes in the middle of a meeting as needs arise. We also appreciate the ability to create our own templates."

Ability to

choose level of anonymity

–

"This online brainstorm tool also gave us the ability to have anonymous inputs or not allowing for clients to share their inputs without worrying about their comments being attributed to them"

Downloadable reports

–

"Finally, GroupMap makes our reporting easier – no more deciphering handwriting and keeping track of sticky notes after the meeting."
Working with GroupMap 
"As an online brainstorm tool, GroupMap gave us the ability to help groups explore ideas and get aligned even while working remotely."
Trebuchet Group usesumany capabilities in GroupMap – brainstorming, clumping ideas, and voting capabilities – to virtually engage with their clients. 
Their work continued online through the combined use of Zoom, GroupMap and Drive, bringing their community members back for the important Fort Collins project. 
The team explained their remote meetings and workshops process:
Start with an icebreaker:

To help participants get comfortable with the GroupMap tool, we created an initial icebreaker map where people could enter inputs and then vote on them.

Breakout rooms for brainstorming:

The team used small group breakouts where participants entered brainstormed ideas into a shared map. When everyone came back together into a large group, people asked questions about ideas from other groups, and then multi-voted on the ideas they liked best.

Engage to discover the best idea:

 Comments or thumbs up were used as a way for participants to add to or indicate support for an idea. The

impact-effort maps

were also helpful for people to assess which ideas would be most valuable to start with.

Online voting functionality:

Individual voting solved a problem the team faces in person where they mainly hear from the most vocal participants — using GroupMap voting allowed Trebuchet to aggregate the wisdom of all participants.

Retrospectives:

Trebuchet Group also used the maps at the end of meetings to capture what people would like to

continue, start, and stop

for the future meetings.
Example of an Impact Effort Map

"Using GroupMap supported our facilitation of [Fort Collins] community group working together in spite of the limitation of the pandemic."

"We were able to share ideas and align around what is most important for our recommendation for services for people experiencing homelessness in Fort Collins."
Online Brainstorm Tool Gets Tick of Approval 
"Our clients love GroupMap. They are asking for help in using the online brainstorm tool with their own teams." 
Trebuchet Group outlined some of the reasons behind their clients' love for GroupMap:
Easy to use:

"There is a small learning curve, and once people get up to speed the interactivity is vital."

Promotes equity: "

We also found introverts felt more comfortable sharing without the pressure of needing to interrupt or call attention to be heard."

Creates a safe space:

Partial anonymity helped at least one organization break through groupthink and allow people to be truly honest about difficult and sensitive issues.
"This tool supported our business success in the 2020 shift. Without it, we'd be in a very different place. As a result, our clients continue to experience success and high levels of engagement, despite working remotely."

"We've heard from multiple clients that the meetings we use this tool in, 'are the most productive online meetings this team has ever had.'" 
Want to try GroupMap as an online brainstorm tool? 
Schedule a demo with a GroupMap team member at a day and time that suits you best or have a go of our easy to use, supported online brainstorm tool for FREE for 14 days today.