GroupMap was used as the collaborative idea management tool for teams to create new marketing ideas using the lean model canvas and as an online competition judging software so that judges could score the team pitches in real-time. The Curtin University Marketing Hackathon was a 2-day event held at Technology Park. High school students, current undergraduates, and professional marketing gurus came together to brainstorm innovative new ideas to improve student attraction and retention.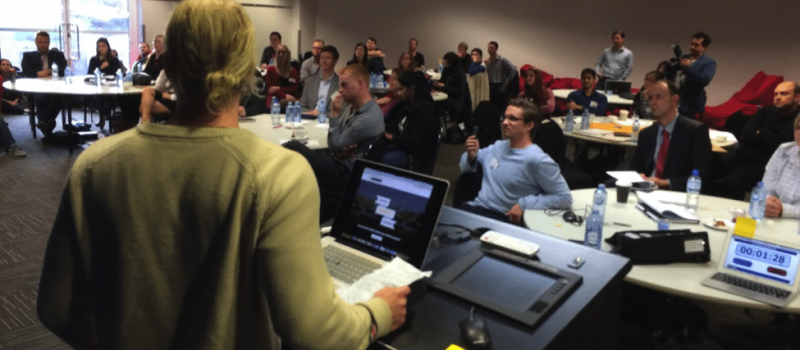 Kicking off was a spread of ideas from student festivals through to a make your own "course", teams then formed comprised of a minimal of 3 skill sets along with the founders.
Hustlers (someone who has professional industry experience) hipsters (the creative types able to expand upon ideas and generate content) and hackers( the programmer and/or website-maker of the clan), combined with an honorary high school student create a dream team of mixed superpowers (special skills and talents).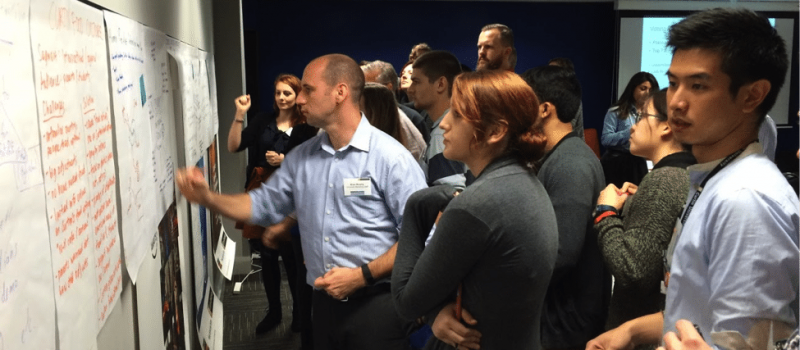 But how do you coordinate the diverse views and conflicting views to create a more consensus approach? With time ticking, it was important that each and every person in the team was focused in the same direction.
Using the Lean Model Canvas as the foundation – with a small tweak customized to suit – teams rapidly planned out their plan of attack, consolidating their idea.
Teams could plan their approach, share this with their mentors and test which assumptions they needed to most validate.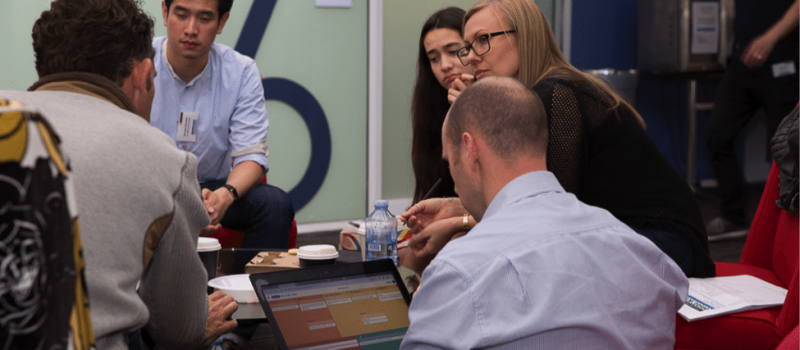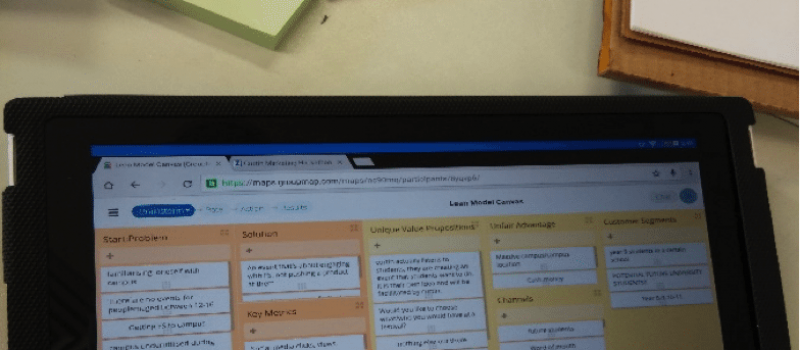 "Using the lean canvas on GroupMap was a really handy tool that allowed our group to systemize our strategy. It helped us find our feet using the template as a guide as it was really easy to go astray," said Sean Eamer – current student and Hackathon participant. "We had to deconstruct our grandiose business idea into smaller pieces and proved to be a good way to go through and re-evaluate things."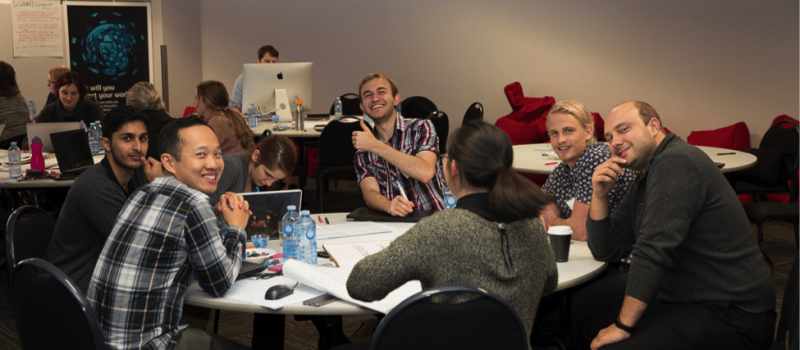 The next 48 hours was a fun, intensive and gruelling event, with pivoting of ideas, validation with key customers and reaching out to people online, face to face and in classrooms.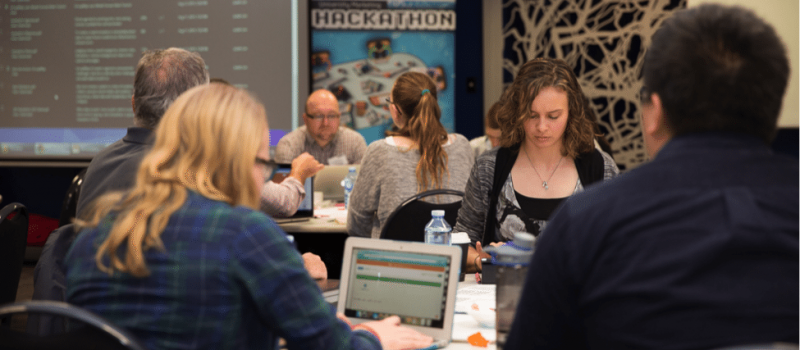 Finally, it was time for teams to pitches. Judges representing internal departments, agency partners and student representatives provided feedback and scores against criteria, in real time, using GroupMap as a contest judging software.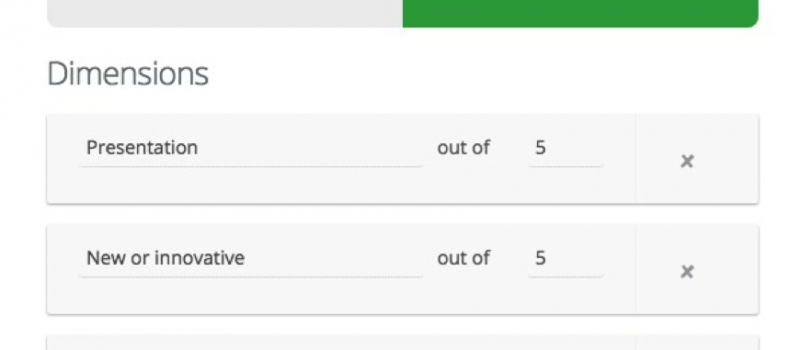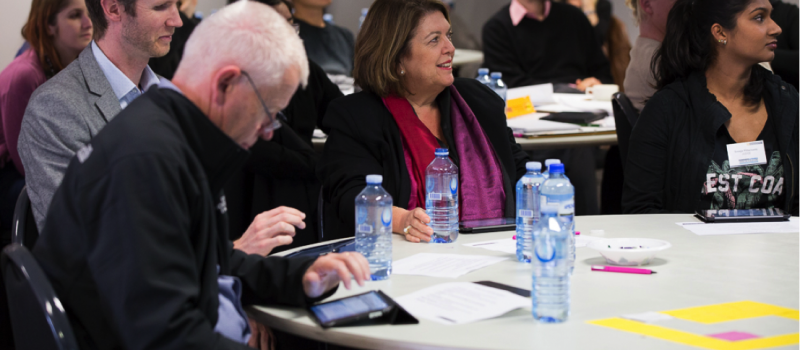 We obviously can't share what the winning ideas were, but congratulations to the winning teams from both the judges and from the People's vote. We wish you a truck load of success as you move to the next phase of bringing these initiatives to life.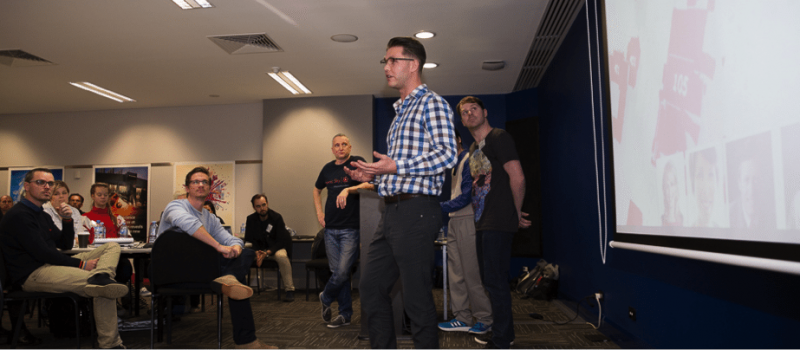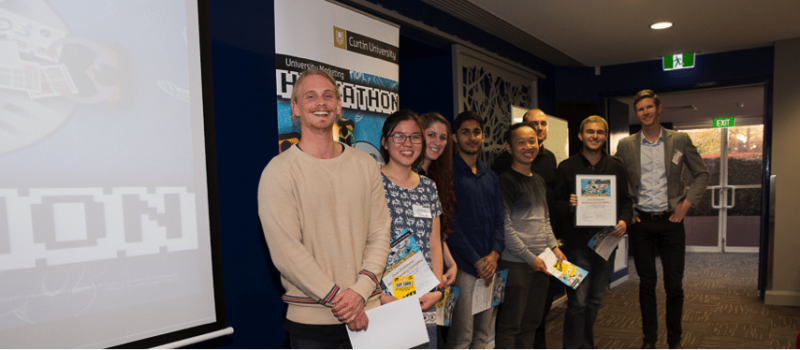 So why run a Hackathon and how do you smash out amazing outputs over 2 days? Here's what some of the judges had to say about the event. Read the full story here.
"We use startup methodology and processes to rapidly test some ideas on our customers, generate break-through thinking…. We were able to accelerate the design and development of new ideas over two days to such a degree that we had multiple test websites built, channel plans developed and initiatives practically ready to launch."
Ty Hayes (Chief Marketing Officer)
"The diversity and quality of ideas generated demonstrated how a traditional marketing problem can be resolved quickly and effectively across a broad range of marketing platforms using innovative thought processes."
John Discoll (CEO at Marketforce)
"With the university sector increasingly targeted towards online learning environments it is vital we maximise our use of emerging technologies and processes to become a recognised international leader in research and education."
Valerie Raubenheimer  (VP Corporate Relations)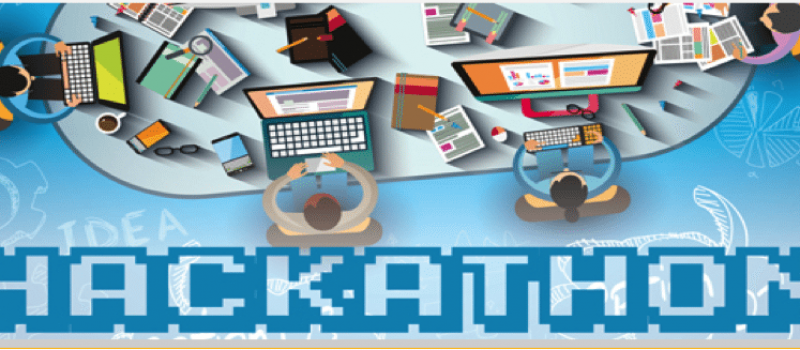 Feeling inspired to run your own Hackathon?
We thought we would share a few learnings and tips.
1. Support from the top
It's great to have energy on the day. In fact, the participants bring this with them. But the message from decision-makers and leaders is about supporting both the wins and fails of the day and nearly shouting out from rooftops about why they are supporting the event. The last thing you want is a room full of personal mental blocks full of people worrying about what they need to get done by as part of their day to day job.
2.  Space matters
Over cater just by a little, don't skimp on the coffee, keep the brain health and don't forget the right levels of cush for the toosh. Whether it's bean bags, sound bytes or a good dose of fresh air, make sure both the devices and participants are juiced up and ready for action.
3.  Structure for synergy
Using collaborative software to allow for the pollination of ideas. Set the ground rules but don't be an administrative nazi. Give people space to think but capture things quickly and encourage quick but effective decision making so that they can get on with validating the idea. Use team voting to get past blocks. Coach mentors to be add ons. They should offer direction, not just critique. Finally set a few milestones to keep teams on track.
4. Start with the end in mind
Okay, so this is a concept espoused by Steven Covey, but it applies even in the world of Hackathons. With limited time frames, teams need to focus on the key action points that will drive the greatest value and aim for a particular outcome by the end of the session. The judging criteria will drive behaviour and so it makes sense to create the context about how teams will be judged on their final outputs. Making sure your criteria meets the goals of the event. Think of this way…imagine the perfect demo and then work backwards from there.
5. Give feedback to teams and plenty of it
Whether or not your judges scribble things on little bits of paper or a worksheet, or use a real-time judging software, the key thing is to get that feedback to the actual teams. They have worked hard, and if there's no feedback, there's no learning. And isn't that the whole point? Of course, we would recommend you open it up to the audience to give feedback to teams.  The worse teams have the most to improve so every piece of feedback matters.
Take a peek at what happened.
Want to use online brainstorming or competition judging software at your event? Get in touch with us.